Stay connected with Chamber happenings as we highlight past events and preview what's next on the Chamber calendar. It's all found in the Link!

The Chamber hosted its' 33rd annual Oktoberfest on September 23-24, 2022. We saw thousands of festival goers flooding the streets of downtown Lee's Summit to enjoy German festivities, brats, beer, kids games, live entertainment and much more!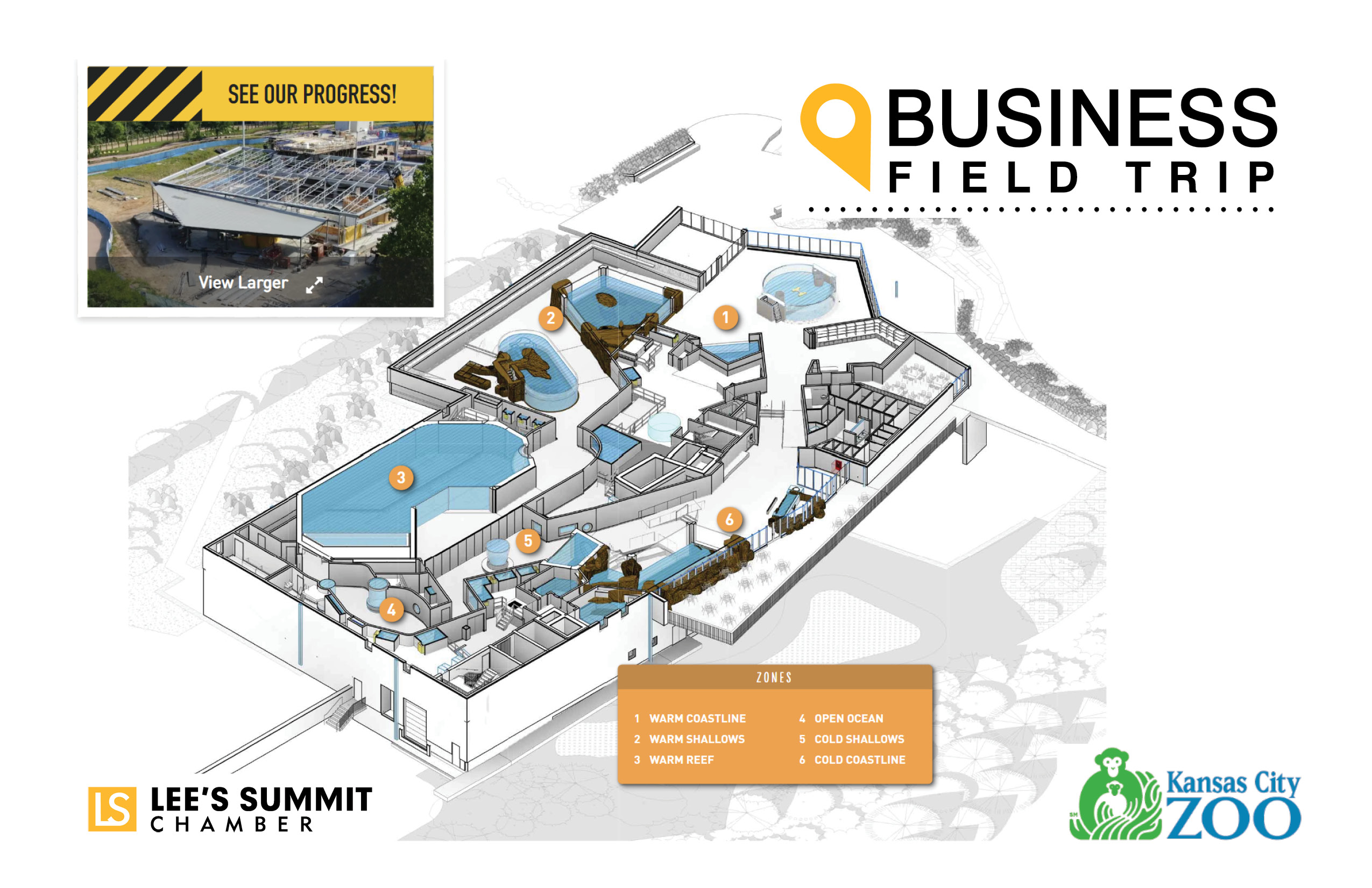 Chamber Members Get Exclusive Hard Hat Tour of the Kansas City Zoo Aquarium
The Lee's Summit Chamber has partnered with the Kansas City Zoo and would like to invite the chamber members to a behind the scenes tour of the highly anticipated unvailing of the new aquarium. Join us on Wednesday, October 26 at 4 p.m. for an exclusive hard hat tour. The 600,000 gallon aquarium is on schedule to open in 2023 but the Lee's Summit Chamber will get a sneak peek view of all that it will offer. This will be a hard hat tour as construction is still going on. Along with this tour, they will also show us the GloWild/Group Sales opportunities the Zoo offers. Space Limited. Register Today!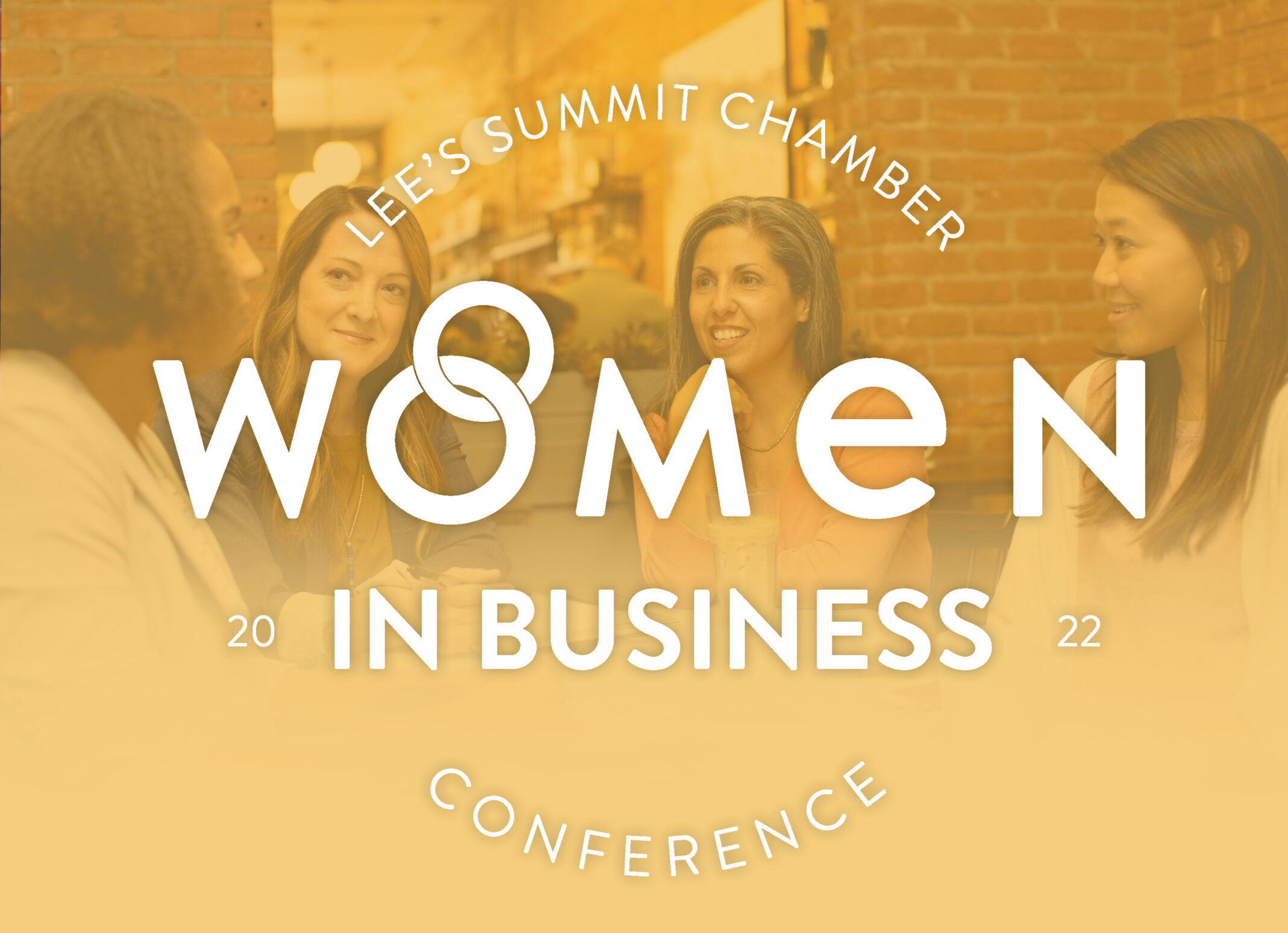 Women's Conference Scheduled for November 2
Planning is underway for the first annual Lee's Summit Chamber Women in Business Conference presented by Country Club Bank. Scheduled for Wednesday, November 2, The Women in Business Conference is a full day experience that has been carefully planned with YOU in mind! We know you are busy and dedicating time to a full day event has to be worth it. You can look forward to inspirational speakers (local, regional and national), a special shopping experience showcasing local makers from our community, curated breakout sessions for the working woman, catered meals and, of course, coffee!
Cost to attend is $100, but use coupon code EARLYBIRDCHAMBER by October 7th to save $25! Register at LSchamber.com/wib.
Ribbon Cutting & Groundbreakings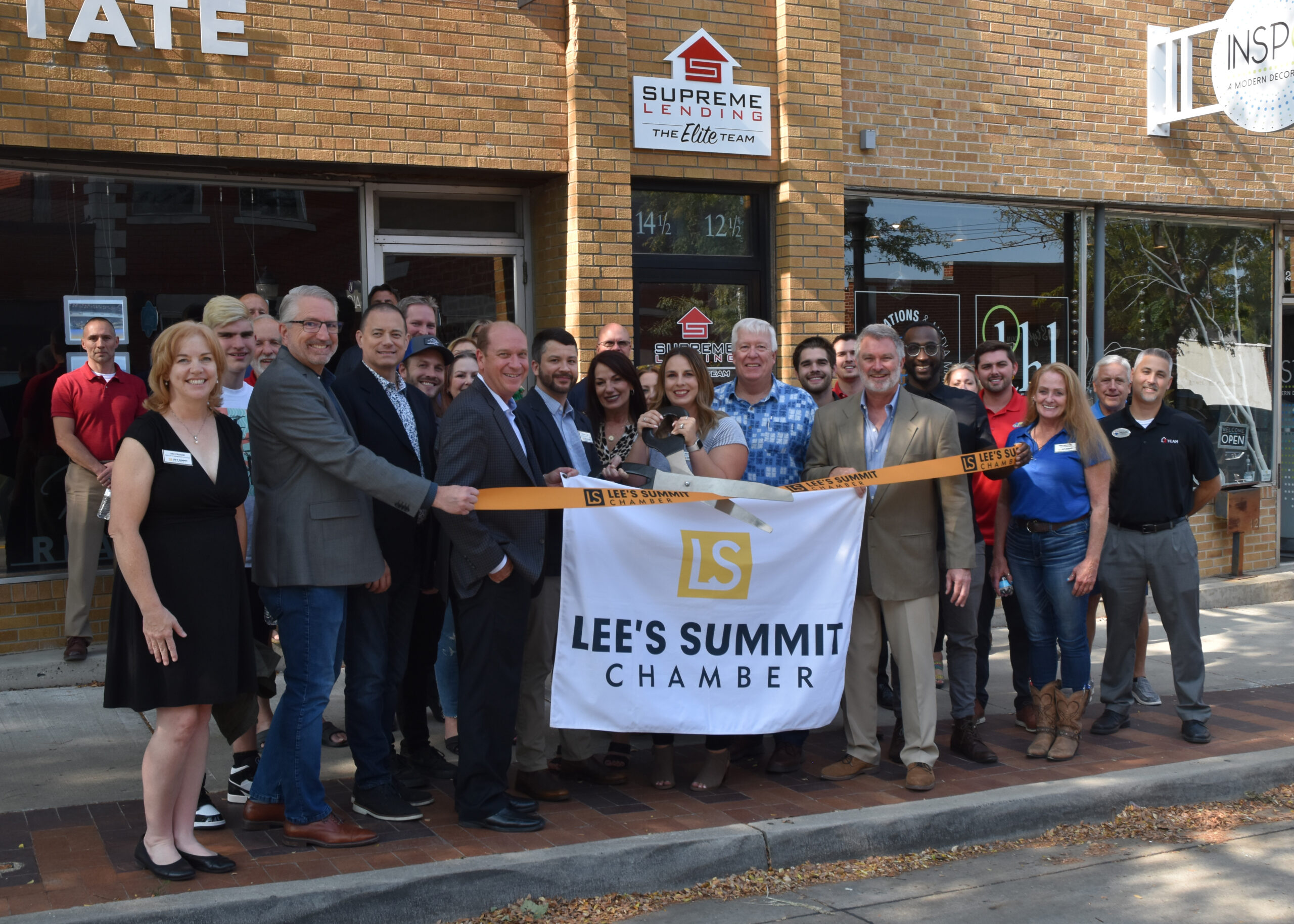 The ELITE Team - Supreme Lending
The ELITE Team KC – Supreme Lending, 14 1/2 SW 3rd Street, celebrated their new business this week with a ribbon cutting! Please help us welcome them to the community the next time you see them at a networking event or around town! Congratulations Elite Team!!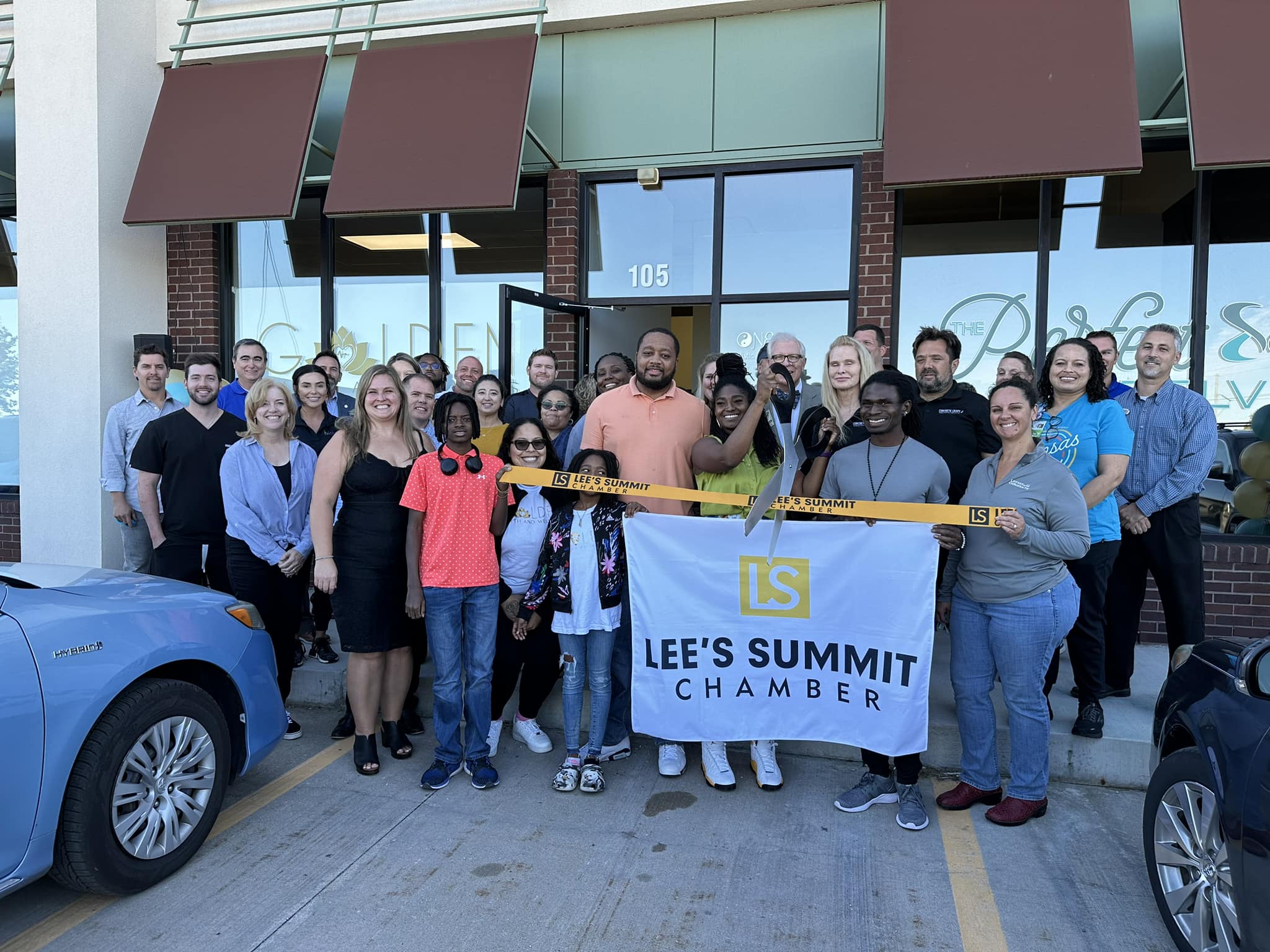 Golden Health and Wellness
Members gathered yesterday to celebrate a ribbon cutting for Golden Health & Wellness, 100 NE Tudor Road, Suite 105. Dr. Kiana Long is a direct primary care physician with the goal to bring health care back to the patient by utilizing both on-location visits and tele-visits. Dr. Long aims to create a practice where patients feel connected and cared for as individuals not numbers.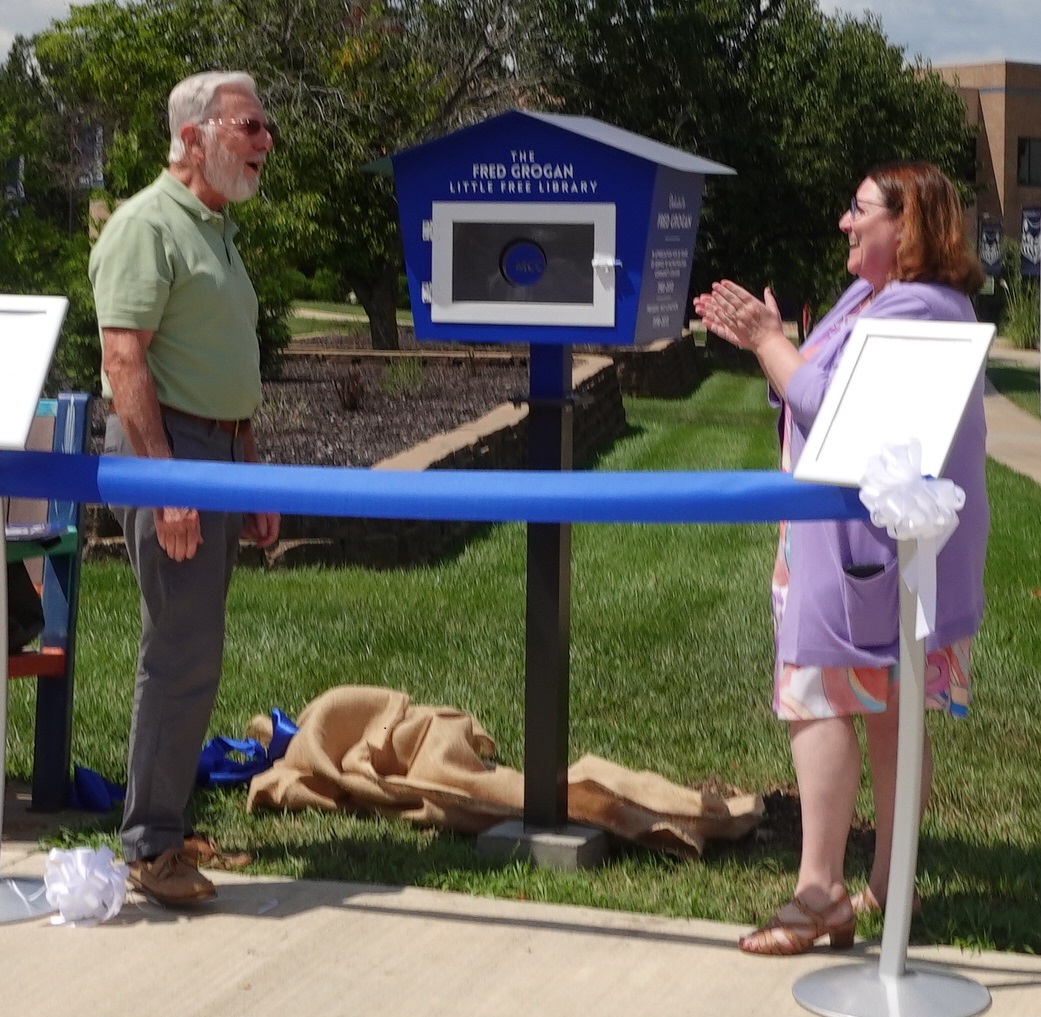 A (little) library with his name on it: MCC-Longview, Rotary Club honor former campus president Fred Grogan
No one was more surprised by the recent unveiling of the Fred Grogan Little Free Library at the Metropolitan Community College-Longview campus than Grogan himself. Grogan, a Lee's Summit community leader who served as Longview president from 1998-2013, knew a tiny library was going up off the circle drive at the campus entrance. What he didn't know was that it would bear his name.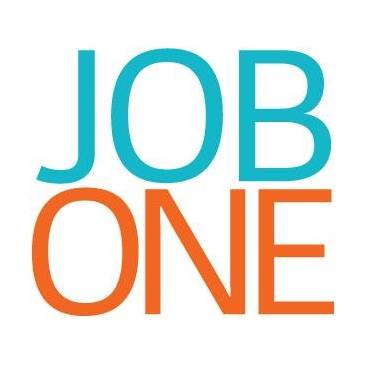 Job One Earns Proclamations from State of Missouri & Local Cities
State of Missouri, along with Jackson County and the cities of Lee's Summit, Independence, Kansas City, Grandview, Blue Springs, Lexington, and Belton, Missouri have joined together to officially proclaim the week of October 3-7 as "Job One Week" to recognize the leadership role Job One has championed in ensuring employment choice and advocacy for people with disabilities in our area. This honor comes during National Disability Employment Awareness Month (NDEAM) in October, which commemorates the many and varied contributions of people with disabilities in America's workforce and national economy.
Stay Up-To-Date on Member News & Events
View more Chamber events on our events calendar!