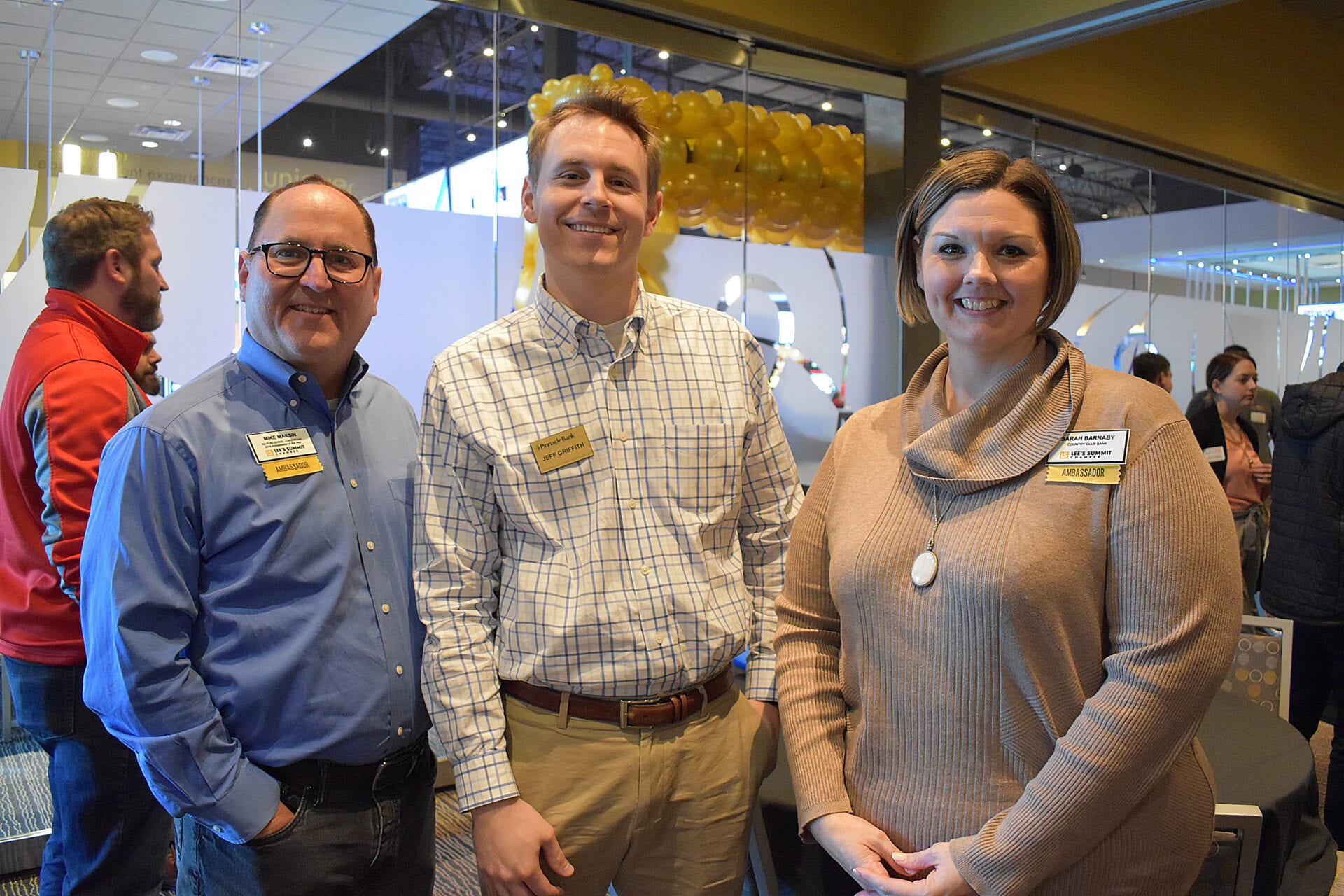 Thank You for Your Interest in Joining
It doesn't matter how large or small your business is, joining the Chamber lets you discover new opportunities, build your skill-set, gain a broader audience, and make a significant impact in Eastern Jackson County, nationally, and internationally. As the largest Chamber in Eastern Jackson County, our members benefit through networking and collaboration with nearly 1,000 member businesses.
We also invite you to set up an appointment with our director of membership, at (816) 524-2424 and learn more about what the Chamber can do for you and your business.
Networking
Staying Connected!
Enjoy exclusive events and opportunities to network with nearly 1,000 members of the Chamber. Stay connected by participating in events like Before Hours, After Hours, and Luncheons!
Representation
Protect Your Interests!
Lee's Summit Chamber is one of the leading legislative advocates in the area. Get your business represented by the Chamber at the state, regional and national level.
Training & Education
Maintain Your Edge!
There are numerous opportunities to enhance your professional development. Take advantage of chamber events like Recess for Success or become a member of a Chamber task force.
Marketing
Extend Your Reach!
Engage with fellow members and a dedicated audience of thousands through exclusive digital and print marketing, event sponsorship opportunities, and coverage in Catalyst magazine, the Chamber's award-winning magazine!
Exclusive Programs & Savings
Unique to You!
Take advantage of exclusive savings on insurance and benefits as a Chamber member! Enrich your civic knowledge and leadership skills by participating in Leadership Lee's Summit.
Below are the current rates and membership applications.
If you have questions about the application, please contact us at the Chamber at
(816) 524-2424
.