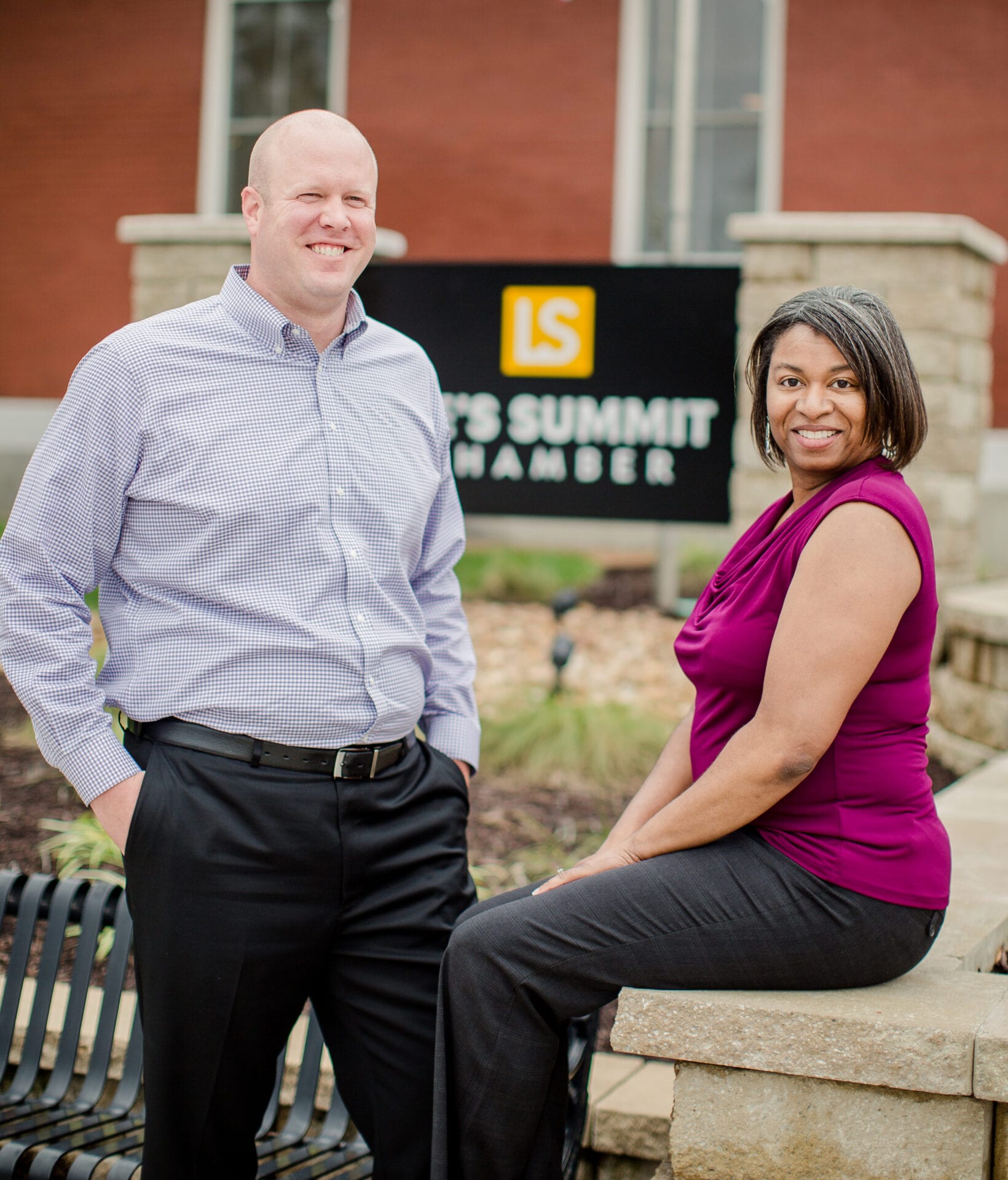 Since 1946, the Lee's Summit Chamber of Commerce has continuously received praise and acclaim for its innovative and fresh thinking. Our Chamber is one of the most dynamic in the region, but its monumental successes would not be possible without our volunteers, past and present board members, and community ambassadors responsible for our recruitment and retention programs.
We look forward to meeting you and discussing how the Lee's Summit Chamber of Commerce is a symbol of support and confidence for business networking, referrals, and opportunities.
Promote
Amplifying the reach of our member businesses. 
Support
Empowering our members to grow and thrive.
Advocate
Promoting policy that benefits our business community.
"The networking opportunities the Chamber offers are widespread and advantageous to everyone in the community. I have been fortunate to be an active member for over 13 years, during which I've had the opportunity to forge winning relationships, both professionally and personally. The leadership that the Chamber offers speaks for itself and I can't express how exciting and beneficial it has been to be a part of an awesome organization."
The Lee's Summit Chamber provides services to its members by creating a dynamic business environment based on leadership, advocacy, collaboration, and success in the Lee's Summit community.
Through collaboration, community involvement, advocacy and leadership development, the Lee's Summit Chamber aims to be a champion of regional business and strives to create opportunities for growth for its members while influencing the communities it serves.
It All Happens at the Chamber
The Lee's Summit Chamber of Commerce continues to help Eastern Jackson County citizens realize their dreams of business ownership — empowering entrepreneurs to thrive with educational resources, networking and quality programming.