By: Tammy Garrison, Unwind Fiber Arts, LLC
On March 8, 2020, I sat at the table in the center of Unwind Fiber Arts with a cup of coffee and my laptop, reviewing sales reports with a sense of accomplishment and gratitude. The last two weeks had been the best for Unwind since opening the previous March. After a strong holiday season, we had just hosted a successful weekend trunk show with a local yarn dyer. The previous week we had facilitated a packed Leap Day retreat at The Historic Browning Inn; attendees were still gushing about it. Our sales and community goodwill were ascendant, and it seemed we had solidified our reputation in the Kansas City yarn enthusiast community. I sipped my coffee in satisfaction, contemplating how to celebrate our first birthday later in the month, knowing we'd accomplished so much during our first year in business. I paid scant attention to the voice on the radio in the background talking about some virus threat lurking about the country.
One week later, on March 15, I sat at the same table typing an email to our newsletter subscribers informing them we were closing the shop for in store sales, effective immediately. I knew it was the responsible course of action for the health and safety of everyone, and to protect the well-being of the community we had created.
However, while I saw the necessity of it, like other small business owners in town, I had absolutely no idea what the closure would mean for Unwind's future. What I did know is that I had to do something fast to maintain at least some of our momentum and to keep the creative community together. I sensed that community would be vital for everyone in the difficult months ahead.
---
Advertisement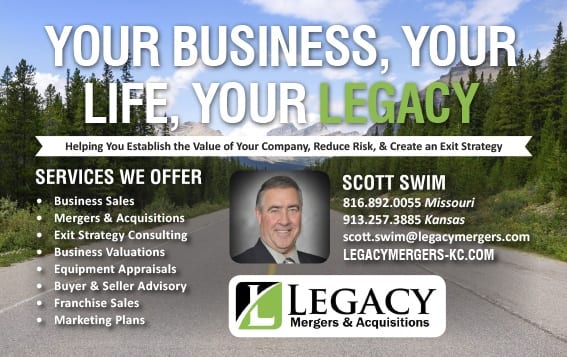 ---
So, I loaded up as much inventory as I could fit into plastic totes and brought it home. I converted the home office into a fulfillment center and I created a Virtual Shopping Experience on our website. Return customers of our brick and mortar shop now made appointments through the website and "shopped" via FaceTime or Zoom. Eventually we added an online shop, and my daughter, home from her freshman year at Mizzou and attending class virtually, became my delivery driver. Customers appreciated the no-contact, same-day doorstep delivery service to rival Amazon Prime.
Through it all we've kept our creative community together through "Virtual Social-Alongs," weekly Zoom gatherings in which we meet over our favorite craft, just as we used to do around the shop table.
The brick and mortar reopened in June and Unwind Fiber Arts is still a nimble omni-channel business, meeting customers' needs through a variety of in-person and virtual platforms. While we may no longer gather around the shop table, we are nonetheless still gathering, still maintaining creative camaraderie in community, and supporting one another through this anxious time: one stitch at a time. For that I am truly proud and grateful.