There are few, if any, industries that the technology boom hasn't touched, but, of course, some businesses are affected more than others. Architecture is an interesting industry that was traditionally very manual. Manual drawings with physical overlays to rework conceptual drawings. Pages and pages of two dimensional drawings to represent the three dimensional spaces. Edits were manual, laborious and time consuming. Still, this was the life of an architect up until recent history and many preferred it this way. It was an art form in its own right with a hand quality unique to each architect.
For two Lee's Summit architects, their careers started just before the technology boom. Sam Collins and Roger Webb had both graduated and were into their first jobs before major technology advancements happened in the architecture industry. Sam Collins graduated from Drury University in 1996 and Roger Webb completed college later in life, after an initial career in home building. He graduated from Iowa State in 2005.
Collins and Webb crossed paths and became friends during their time at a large Kansas City architecture firm in the Westport area. The two remember it as a fun time to work and learn in architecture. They were working like crazy on some of the biggest projects within the firm at the time and their late nights at the office eventually turned into lifelong friendships between the two and their wives.
Collins and Webb weren't just introduced to each other early in their careers, but they were also introduced to a little program called Revit. This was the program that forever changed the world of architecture because it opened the door for three dimensional modeling.
"The transition from two dimensional hand drawing, to three dimensional computer software was very demanding ," explained Collins. "At that time I was in a position of project management so I wasn't using the new three dimensional software on a day-to-day basis. That made the transition to digital more challenging." Roger, on the other hand, had the opportunity early in his career to learn the new software and is now really thankful for the transition.
In their time working together, the two formed an informal partnership, and in 2007 they took new jobs together at a firm on the Plaza. The new firm did a lot of work for health care and education businesses which provided great experience of a new type of architecture.
Eventually, in 2017, Collins and Webb got the itch to open their own firm. They spent the first few months working from home before moving into their office on Third Street and hiring their first full-time employee.
---
Advertisement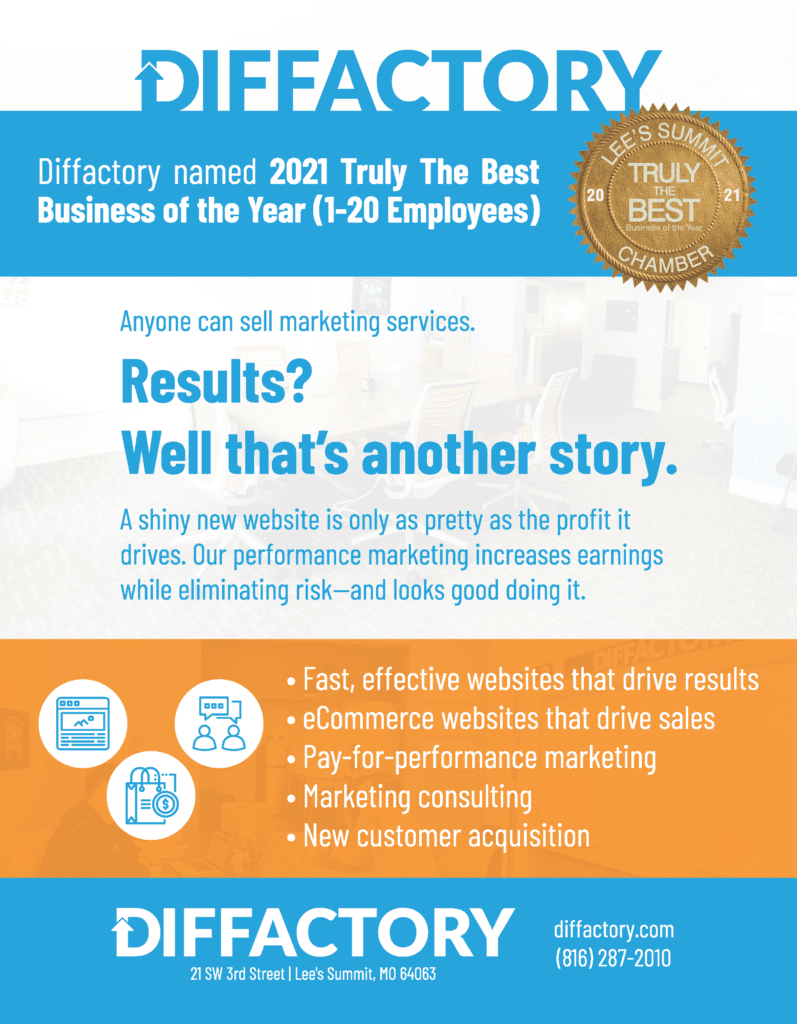 ---
Collins | Webb Architecture draws heavily on its vast experience in multiple market sectors including, health care, multi-family, senior housing, and municipal experience, carrying out many projects in those sectors, as well as, large entertainment venues. For example, they recently completed renovations for 3rd Street Dispensary here in Lee's Summit.
"3rd Street Dispensary were great partners to work with! The use of 3D was huge on this project because we were renovating an existing space that had very unique features," explained Webb. "We were really able to maximize the use of space thanks to the three dimensional software. It was also the first project that we used in-house rendering software. In the past we would outsource renderings, but the coordination was always very time consuming with back and forth revisions."
Other technology that has improved their business includes client billing software, project specification automation, and sketching applications that allow for edits to be made in real time with clients.
Augmented Reality is now available in some programs, which really helps clients to envision a space – especially interior spaces. This functionality can save a lot of money on the back end of a project because it is much easier and cheaper to change things before they are built.
While more and more technology is becoming available, at this point it is not always cost effective to use it. It really depends on the project scope and the client's budget. "New software and programs are coming out all the time, so we are always testing and trying new things to stay up-to-date," said Webb.
For more information about Collins | Webb Architecture or to view recent projects visit collinsandwebb.com.
---
Advertisement