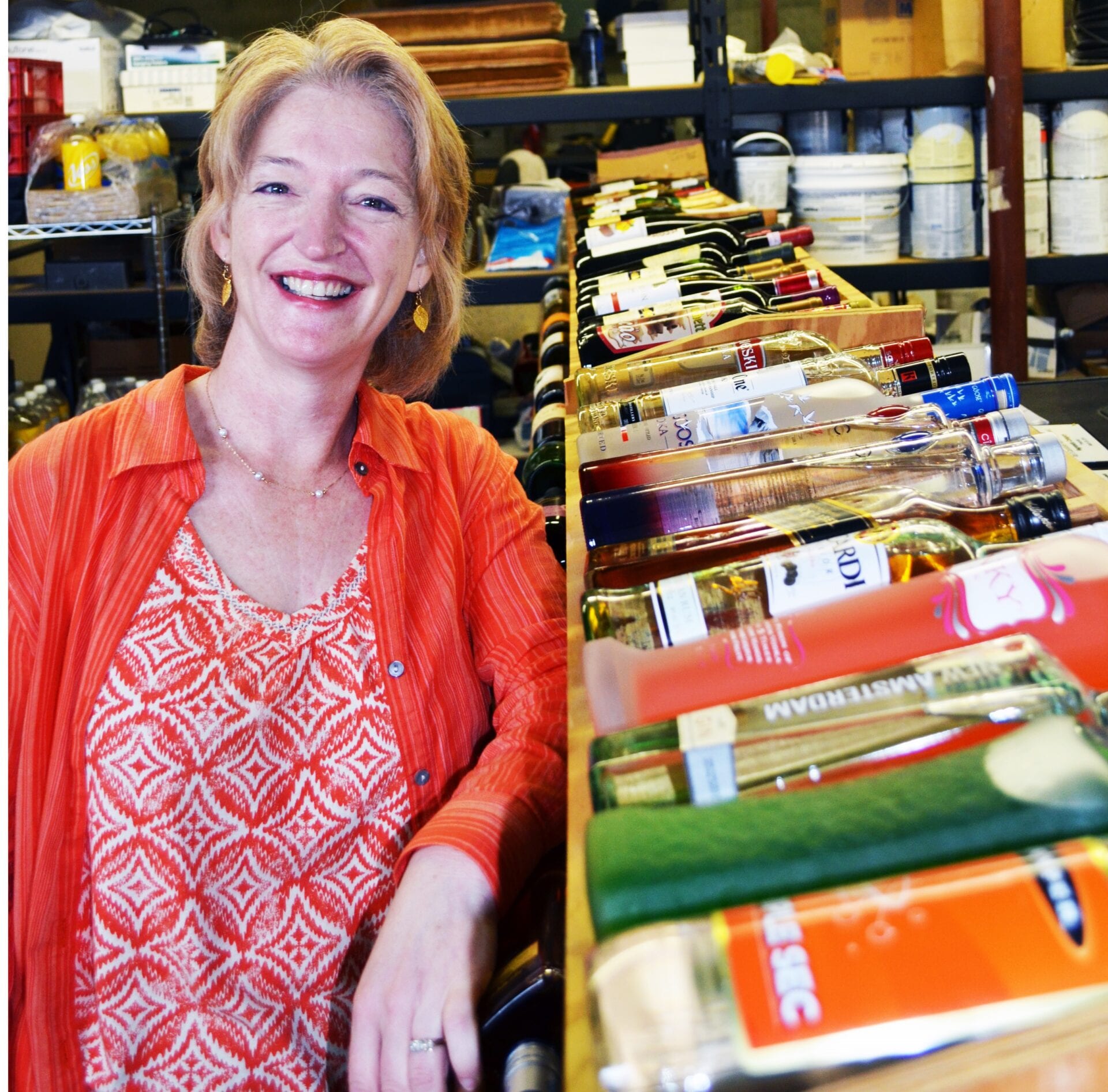 Community leader, Jane Monroe, shared her successes and struggles creating Embrace the Grape Beverage Catering with participants at the Lee's Summit Chamber's Lunch with Leaders.
Monroe grew up on Lake Lotawana and describes her childhood as a "fairy-tale upbringing." After graduating college, she met her husband, got married and started a family. Shortly after, she moved back to Lee's Summit to raise her children as a stay at home mother.
Monroe recalls a conversation with her grandmother where she received the advice, "women need their own money," and decided it was time to enter the workforce again. She treated her husband to a wine tasting class and found she enjoyed helping him discover his favorite flavors, which led her to apply for a position at Gomer's Fine Wine and Spirits in Lee's Summit.
After Monroe began working at Gomer's, she learned that the owners were looking for another partner to help manage the business. Passionate about the industry, she took a leap of faith, bought into the partnership and began what was the start of a successful career.
After working in the industry awhile, a bride asked Monroe to provide alcohol at her upcoming wedding to be held at the Gamber Community Center. Gomer's didn't have the licensing and Monroe had to do something she hated to do, tell a client no. This event led her to acknowledge a void in their business.
"We had an opportunity to expand our services at Gomer's so I presented the idea of beverage catering to my partners," said Monroe. With a little hesitation, her partners finally agreed and she began catering beverages for events, such as weddings. "I had my first beverage catering event in May 2009. It was a wedding at the Emaline Ballroom," recalls Monroe.
Knowing that she could do more with beverage catering, she obtained her own license, split from Gomer's and Embrace the Grape Beverage Catering was born. For its first five years, ETG was located on the bottom level of the Emaline Ballroom, and after great expansion the business finally outgrew that location and moved to the current location at 301 NW Central Street, Suite J.
Monroe had many challenges and defining moments along the way and remembers a 5K Color Run. "I was serving beverages to the runners after completing the course and remember thinking what a waste of time this is," she said after only serving a few drinks. "Later that day, I met a colleague that eventually became one of my best connections and realized it's the little things that make a huge difference."
She also provided the Lunch with Leaders attendees advice on "rock solid" pricing and encouraged them to stand firm on their pricing. "If people ask for a discount, increase your services rather that reducing the price so you don't devalue the work you do or services you provide."
Monroe has grown Embrace the Grape into a regional favorite and continues to receive accolades to prove it. From Wedding Wire to The Knot, clients provide ETG with great reviews because of Monroe's experience, dedication and service, not to mention her bubbly personality. Monroe doesn't know what's in store for her business, but knows she will continue to provide the best possible service for her clients and ensure no body goes thirsty.