By: Jordan Straits
When I asked Bethany Neal, Vice President of Sales, Marketing & Technology, what Stroud's Express has experienced through the pandemic she responded emphatically: "It's been wild!"
This response is probably to be expected when you consider that her restaurant just opened five short months before the pandemic hit in March, but even veteran owner of Neighborhood Café, Tony Olson, had a similar answer, "It's been a rollercoaster of a year!"
It has been a rollercoaster year, especially for restaurants. Community staples that have been around for decades and new restaurants alike – no restaurant was left untouched by the pandemic. Not only did it flip normal operations on its head, but ever-changing regulations added additional strains on the industry.
But was it all bad? And where has the pandemic left restaurants today?
As I reached out to some of our member restaurants, I wondered if there was a silver lining to uncover. I feared I would be reaching out to find battered and bruised industry workers, but to my surprise, I was met with optimism and reflections of the past year lined with thankfulness and appreciation.
New to Town: Stroud's Express
Stroud's Express opened its' doors in November of 2019 just a few months before the shutdown. Some might think opening months before a global pandemic would only lead to certain doom, but in a lot of ways the Stroud's Express concept couldn't have hit better. Drive thru or delivered, family style meals? That's the model all restaurants were forced to embrace during the Covid shutdown and that's exactly how Stroud's Express was designed to operate!
The James Beard Award-Winning, dine-in restaurant has a long history in the Greater Kansas City Area dating back to 1933 with a handful of locations around the metro. Despite much success through the years, the Stroud's team began to notice a shift in consumer behavior. The traditional server style restaurant began receiving more and more carryout orders at dine-in locations. So, it was with this in mind, that the concept of an express location began to form, and Lee's Summit was the perfect location being evenly spaced from their other metro locations.
Stroud's is known for traditional family style recipes and its' brand and reputation are built around comfort food that brings a sense of nostalgia and satisfaction to customers. If there is one thing people have been after throughout this pandemic it's comfort. Perhaps that's why sales at the new express location have been through the roof!
While talking with Bethany Neal, she expressed that one of the biggest challenges for Stroud's has been knowing all the rules and regulations. "Once we knew what we could or couldn't do, we could go hard at it" she said.
Neal also shared that while she has been a part of many restaurant openings, the Lee's Summit opening was really special compared to other locations. "We received a lot of support from the community in the way of positive online reviews, lots of love on social media, word of mouth referrals and, of course, business!" Neal remarked. In fact, the opening has taken off so well that the company is currently working on a second Stroud's Express location in Mission, Kansas.
I was encouraged to hear such a glowing account from this new restaurant, but it left me to wonder what one of our seasoned dine-in restaurants might have to say.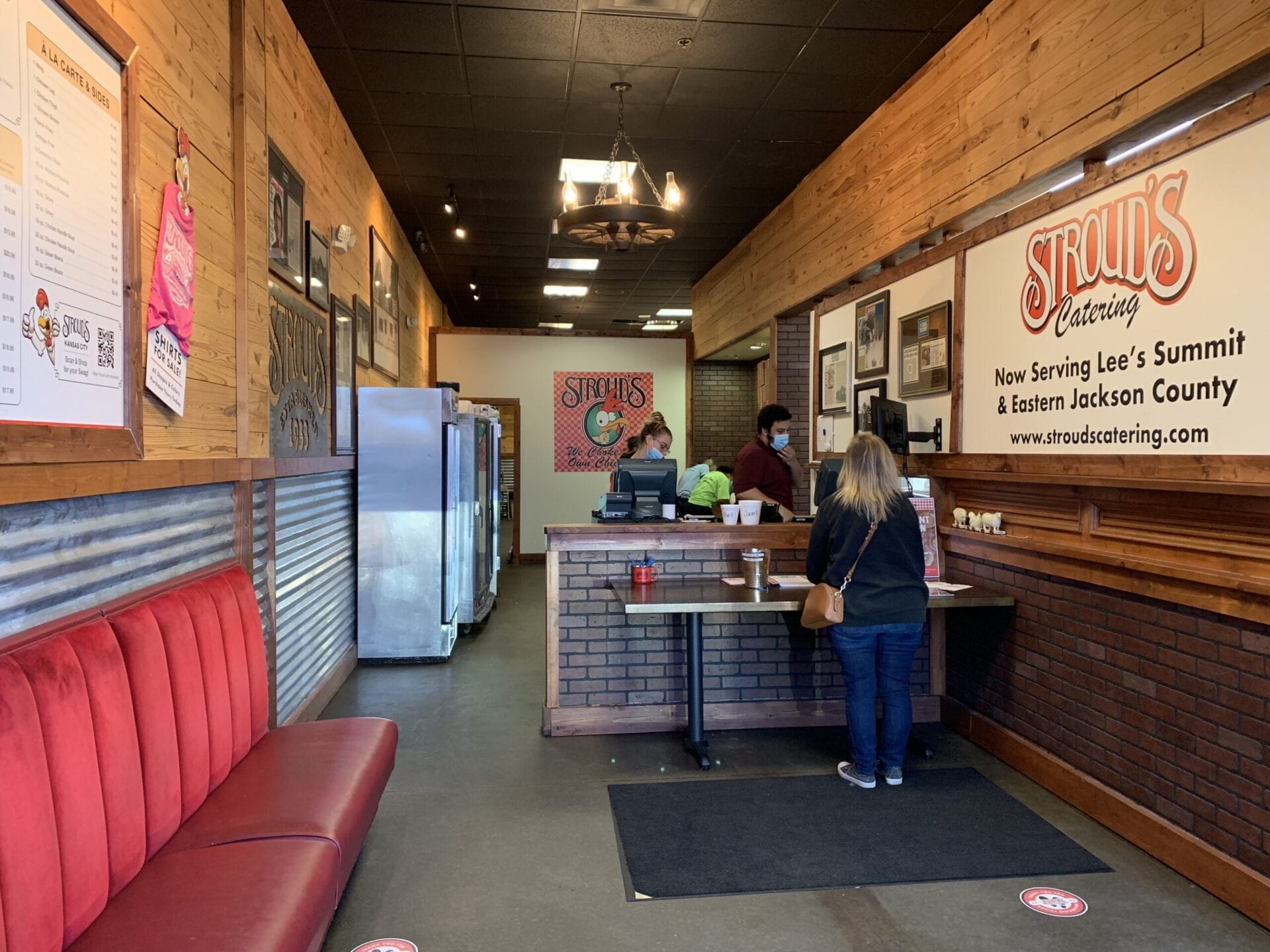 Veteran Restaurant: Neighborhood Café
Neighborhood Café has a long history in Lee's Summit, with early versions of the family-owned restaurant dating back to the 1950's. Tony & Kelly Olson took ownership nearly 10 years ago in 2011, with co-owners Bob Baker and Ben Wine, continuing the family-owned tradition and, of course, their famous cinnamon rolls.
When the pandemic first hit, Olson felt a comfort in knowing restaurants were all going through the crisis together and figuring out solutions hand in hand.
"We had to go back to our guiding philosophies which are always, number one, taking care of people," said Olson. "That always comes first. Then, we do our part to take care and serve our community, and we wanted to help frontline workers."
Despite so much constant change throughout the pandemic, Olson felt it was important to think long term as much as they could. "We had to keep asking ourselves, 'what do we want to be when this is all done?'" he remarked.
Olson owns and operates two Neighborhood Café locations, one here in downtown Lee's Summit and a second in the Waldo area. According to Olson, the two locations have provided some interesting contrasts throughout the pandemic. County/Health Department restrictions have been relatively similar, however customers' interactions and comfort levels are definitely varied. "There is definitely more fear in the city," comments Olson. "We continue to stay focused on our mission to serve our customers. We stay sensitive to customer needs and try to care for them the best we can."
"We have received a ton of support from the Lee's Summit community, especially among downtown businesses. It's like a family down here! That positive community support helped us emotionally to continue to push forward."
While the restaurant still does most of their business through dine-in service, the pandemic has pushed the company to think outside of the box with catering and small group gatherings. Additionally, the pandemic has opened up their ability to streamline takeout service and technology resources for customers. Going back to their mission again, it has pushed them to accommodate more customer needs whether they are dining-in, taking-out or catering.
Above all, the Neighborhood staff has noticed through the pandemic just how important customer interaction is. These days, people light up when they get to interact with another human in person. "Customers are talking servers ears off a lot more – and we love it!" joked Olson.
---
Advertisement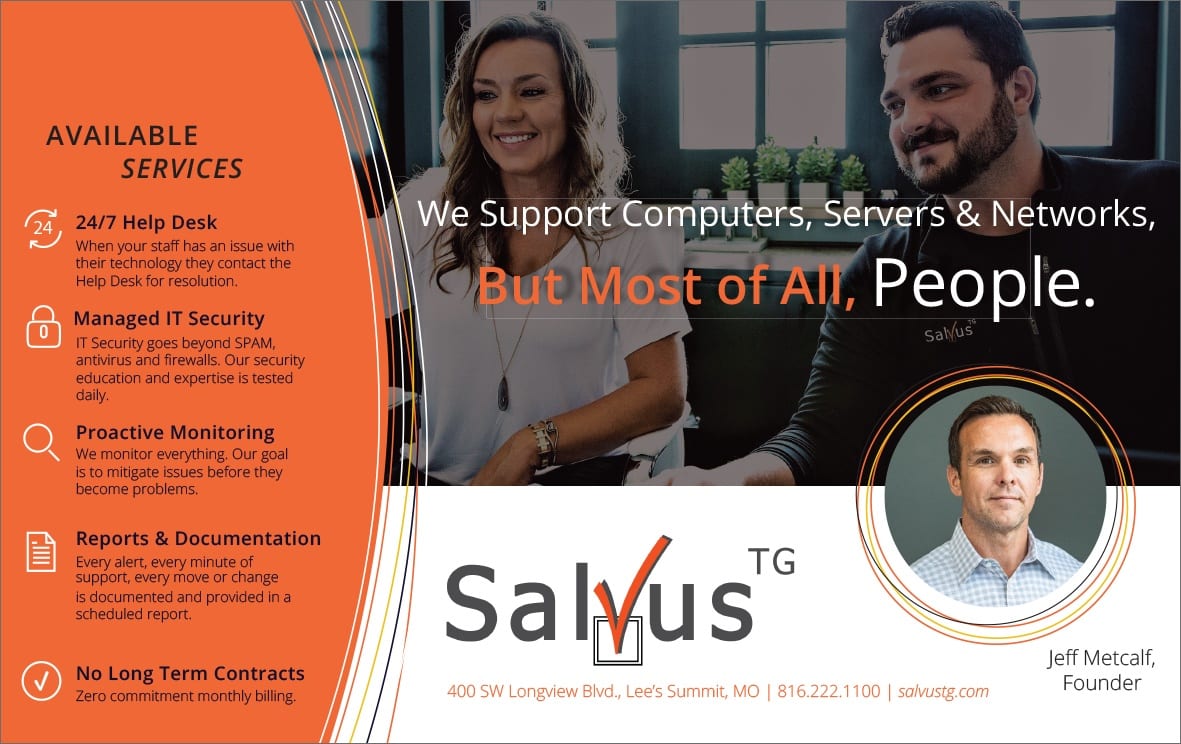 ---
So, What Can We Learn?
As we move into a new year and gather the scattered pieces from 2020, there is much to learn. This year has shown us that people want to support restaurants (especially locally owned establishments) and that business will return if we can hold on and get to the other side of this crisis. When I asked Olson if he had any advice to offer fellow business owners this is what he had to say: "Think long term. What do you want to be when this is all over?"
Neal added, "Most importantly, don't be afraid to ask for help! Take advantage of any and all government help and remember that people are always willing to help. Also, technology is key right now! If you don't have online ordering set up yet, start there! 2021 is going to be a good year, we just have to keep going."