By: John Beaudoin
As we look forward to celebrating Veterans Day on November 11, we took inventory of the veterans in our community and realized we are blessed with several right here in the downtown area. These five men, now taking on the role of business owner, sat down with us to share their stories of service in the military. We were interested to know what impact their service has had on how they manage their businesses now.
While this is certainly not a complete list of veterans in our community, we hope their stories shine light to all the veterans in Lee's Summit and the sacrifices they made to serve our country. We salute you all!
Brian Sandy, Edward Jones, US Army
Brian Sandy served as a Sergeant in the United States Army on active duty from 2008-2011 and then in Army Reserves from 2011-2016. During his tour, he was deployed to Bahrain in 2009 with a patriot missile battery in support of Operation Enduring Freedom. Sandy served as a patriot missile operator while on active duty, and combat engineer during his time in the reserves. Sandy is the recipient of many military honors, most notably the Army Achievement Medal, which was awarded for outstanding achievement/meritorious service. He said the military did an exceptional job preparing him and other soldiers for business ownership through discipline, integrity and building strong work ethic.
"When you see a veteran-owned business, you know that the person running it knows what values are and uses them as a driving force behind their mission," Sandy said. "Integrity is the starting point for how I run my business and is incorporated in every decision I make, both personally and professionally. The military also helped develop my decision-making skills under pressure, which is key to running a successful and ethical business."
Sandy said owning a business in downtown Lee's Summit has added another layer of pride to his career. He has been with Edwards Jones financial advisory firm for four years, located in downtown Lee's Summit since 2017. "There is absolutely something to be said about our award-winning downtown, and it starts with every single shop/business owner cheering each other on to succeed," he said. "I love having personal connections all around my business and knowing that these connections will run for decades to come, just as they have since Downtown Lee's Summit was established. Being able to be a small part of the history behind each building is unique and special and I hope my clients experience it when they come to see me."
Sandy and his family take advantage of the downtown amenities like the farmers market and events like Downtown Days, and with a new baby he will have four children ranging from newborn to 20 years old.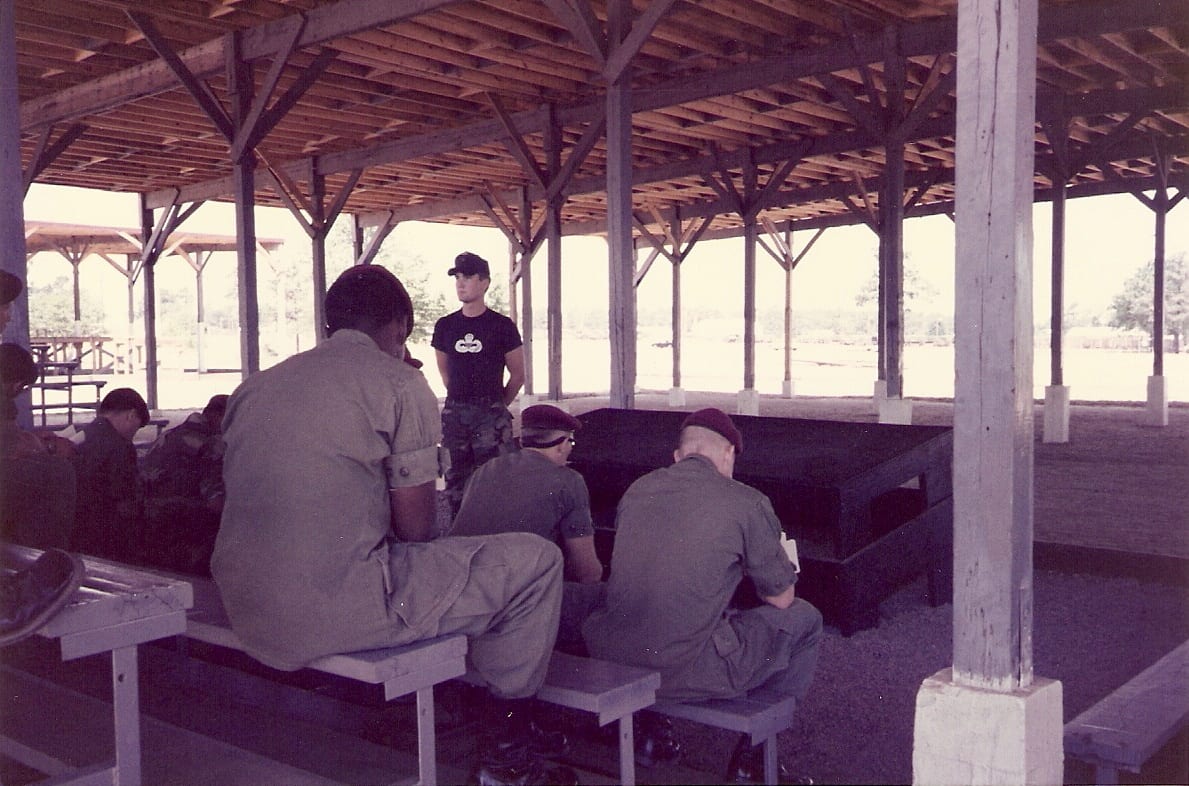 Michael Dodig, The Dodig Law Firm,
US Army
Lee's Summit attorney Michael Dodig's journey has taken him from the jungles of Grenada to the courtrooms of Kansas City. As a veteran, a business owner, a former member of the Lee's Summit R-7 School Board and the Lee's Summit City Council, there isn't much Dodig hasn't seen or experienced. An attorney for 26 years, he's owned his own firm for 12 years and has been a downtown Lee's Summit business resident for five months at 300 SW Main St. "I have said for a long time that, for me, downtown Lee's Summit is like Bedford Falls, from the movie, It's a Wonderful Life," Dodig said. "It's my home, and it's a part of me as much as I'm a part of it."
Dodig served as a paratrooper (airborne infantry) in the 82nd Airborne Division from 1982-1986 and fought in Operation Urgent Fury in Grenada. Among his honors, he's been awarded his Master Parachutist Wings, Combat Infantry Badge, Army Commendation Medal, Egyptian Jump Wings, Jungle Expert Badge and Good Conduct Medal. "For the first three years, I was an infantryman, grenadier, Operations NCO and infantry squad leader," Dodig said. "My final year, I served as an instructor at the Advanced Airborne School at Ft. Bragg. I trained in the jungles of Panama and the Sahara Desert in Egypt, among other places."
As a veteran-owned business, Dodig said he strongly believed in public service and that his firm is based on those ideals. "My military services is just one aspect of my overall efforts to serve my community," he said. Dodig and his wife are Lee's Summit High School graduates and he's active in many boards and commissions around town. He's also a life member of the Lee's Summit Veterans of Foreign Wars.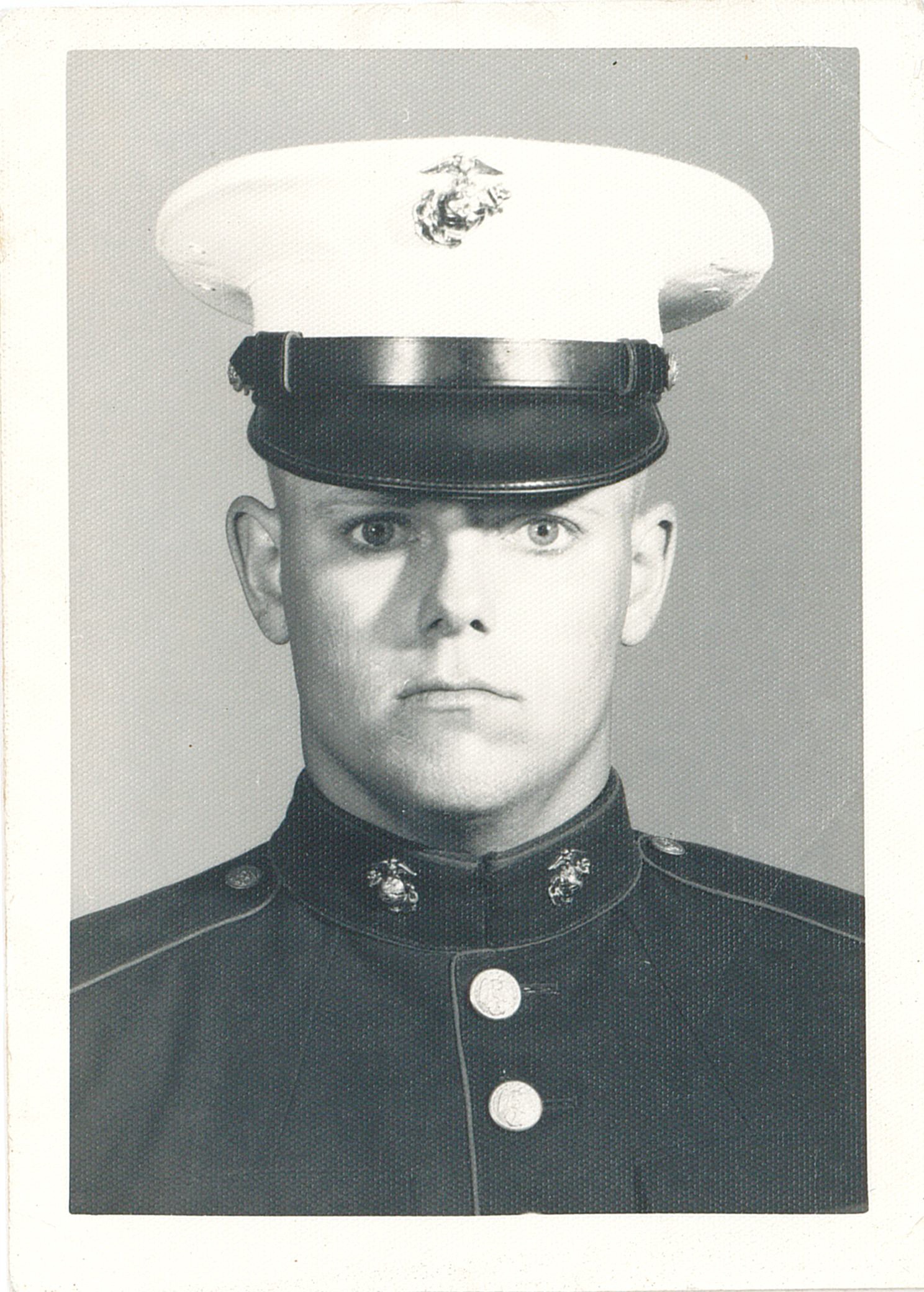 Jeff Edwards, Smoke Brewing, US Marine Corps
Marine Corps veteran, Jeff Edwards, is another in a small-but mighty
downtown group of business owners in this category: military veteran and family-owned. Jeff opened Smoke Brewing Company, along with his son, Josh, and wife Lanni in downtown Lee's Summit in March of 2017.
Jeff is a home builder, brewer and also a veteran of the competition
BBQ circuit. He served in the United States Marine Corps from February 1968 through February 1971, including 13 months in Vietnam, where he was a forward observer for an artillery battery. He spent more than half his time in Vietnam in the jungles around the Demilitarized Zone.
"Myself and other veteran business owners are kind of like an exclusive club and very proud of it," Jeff noted. As a business owner in the historic business district of downtown Lee's Summit, Jeff said he feels fortunate to be a part of something unique to the city.
"I consider our downtown to be what other small downtowns want to be," he said. Jeff began brewing beer more than 20 years ago in his laundry room and in 2012, he and Josh formed Building Smoke, their award-winning competition BBQ team. "We were just going to have a tap room, but one of our friends said because we have award-winning BBQ, we needed to start a restaurant also," Jeff said. "From there Smoke Brewing Co., the restaurant, was born."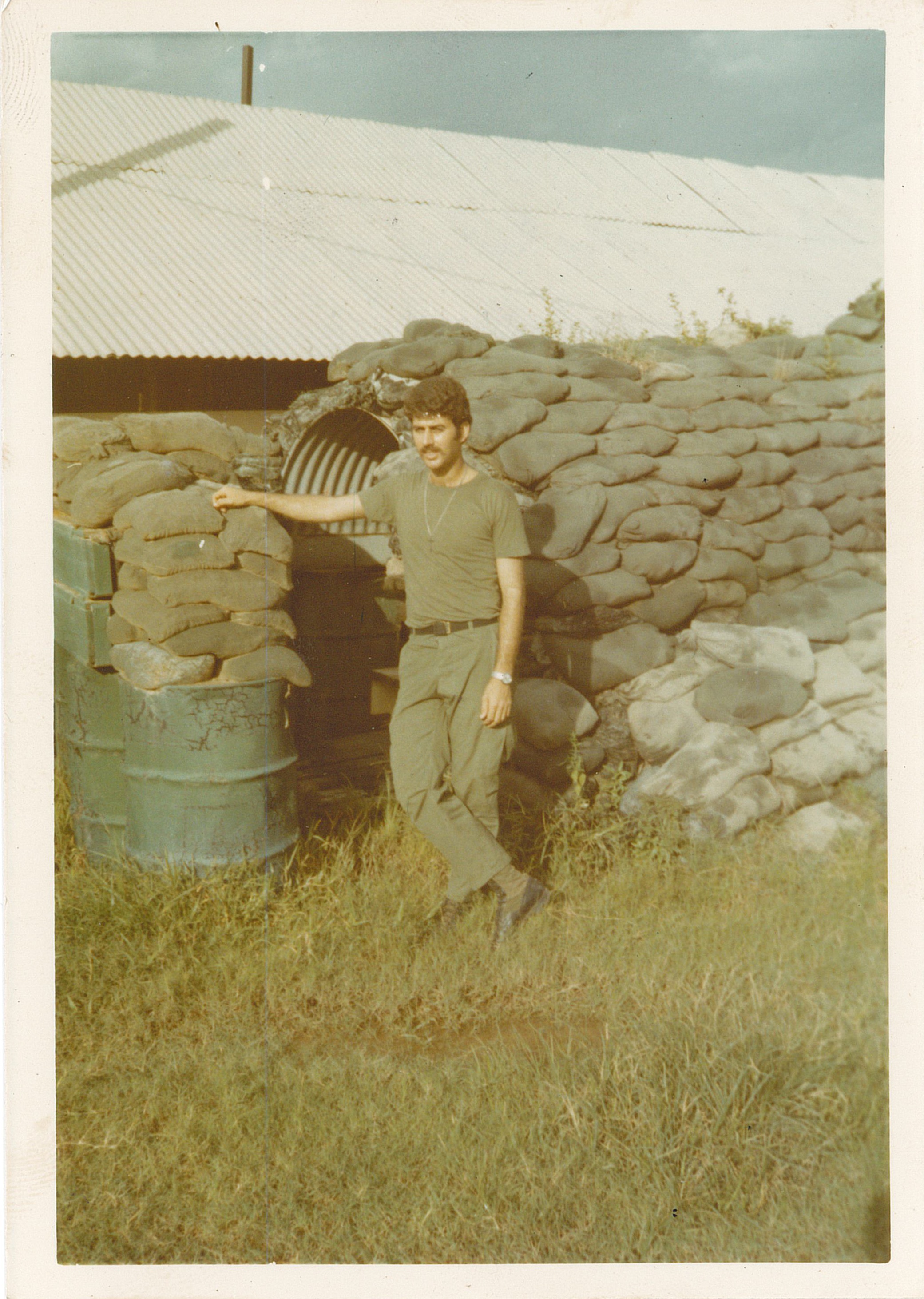 Steve Tominia, Cameron's Home Furnishings, US Army
Steve Tominia is likely the only business owner around that can talk teaching, Vietnam and accent table lamps all in one sitting. Tominia, who owns Cameron's Home Furnishings with his wife, Sue, and daughter, Amy Robertson, boasts a downtown Lee's Summit business heading into its 19th year. And he's a veteran- owned business at that.
Tominia, who was teaching before he was drafted and went back to teaching after his service, headed to Vietnam in 1970 for two years, working in the 37th Medical Company as support for artillery units in the field. "We were basically like M.A.S.H., a small hospital, and I was like Radar, I did all the paperwork. I dodged a few bullets and few rockets, and provided support for the guys out in the field," said Tominia, noting his unit was about 18 miles southeast of Saigon.
Tominia left as an E-5 and was given a commendation medal for working in a combat zone and as a sharpshooter in basic training.
He said his military service doesn't come up often at work, but people will ask from time to time if they offer a military discount, which he said he is proud to do.
Cameron's is also a veteran business of Downtown Lee's Summit. Tominia served on the Downtown Lee's Summit Main Street board of directors for nine years as president and was part of the most monu- mental honor downtown has received, the 2010 Great American Main Street Award. "Being a part of this downtown has been special, really special, to our family for many years. Our city council has promoted us as the heart of the city and that is a neat feeling to be a part of," Tominia said, recalling all the times customers from other cities have, asked, "Can you move your business to our downtown?"
Tominia, his family and work family have endured streetscapes and recessions, and "we worked our way through it, and the economy has come around and now is in our favor. Here we are 19 years later," he said.
Joel Wilson, Edward Jones, US Marine Corps
United States Marine Corps veteran Joel Wilson has been a part of Edward Jones since 2016 and has been in downtown Lee's Summit since February of 2017. When you ask Wilson how long he served, he knows it to the day: 7 years, 11 months and 18 days. Specifically, he served in Afghanistan for five months from 2009-2010 as an adviser to the Marines Special Operations Task Force 81 Commanding Officer providing team movement updates and operations requests in support of the global war on terrorism.
The Marine staff sergeant also worked on planning and logistics for command deployments and re-deployments, reviewing and "war- gaming" operations planning in response to global conflicts and worked internal security for the United States Embassy in Belgrade, Serbia and in Tokyo, Japan.
Wilson said as a vet himself, he prides himself on being available to other veterans. "Military personnel share a bond through their experiences that few others are capable of understanding, primarily due to their complete trust of one another with their lives," he said. "It's important to me that I uphold that trust and respect through my work now, outside of the military, by putting the client first and keeping their best interest in mind."
Growing up in Lee's Summit, Wilson said that despite seeing many places around the world, it was important for him to come back home to start a business. "I chose to come back to Lee's Summit, because of the community and the incredible people I've met here," he said. Wife, Elizabeth Wilson, also grew up in Lee's Summit and the couple has two daughters, Lena and Maren. "When we aren't taxiing to dance practice and competitions, we're serving the community through organizations like Rotary and the Marine Corps League," Wilson said.