By: Jordan Straits
When it comes to Jacob Wiemann caring for people is in his blood. It doesn't take long for people to recognize his caring nature, just look at his credentials: a Lee's Summit Firefighter for over 15-years, a paramedic, a registered nurse for 22-years and Navy reservist. It's no surprise that when the Covid pandemic struck Wiemann was called into action and willingly rose to the call.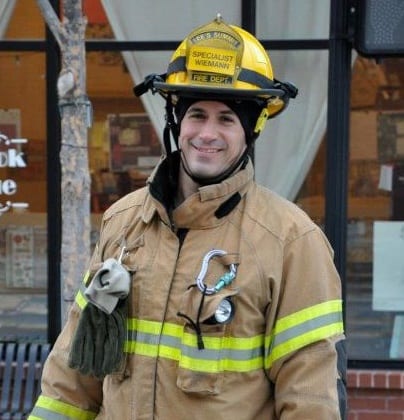 This Iowa native, made his way to Missouri and the Lee's Summit area in college. In 1994 he came to play football at the University of Central Missouri (UCM) and majored in nursing. Upon graduating, he worked at Saint Luke's on the Plaza and eventually joined the Navy Peace Corp being stationed in Virginia.
Eventually Wiemann made his way back to Lee's Summit when a friend from college, that was working for the Lee's Summit Fire Department, lured Wiemann to join the department. In 2005, he joined and has been there ever since. To this day, he keeps his nursing credentials by working a couple shifts a month at Research Medical Center.
Currently rising through the ranks in the military, Wiemann has served on several notable mobilizations during his tenure, including a mission to Guantanamo Bay in 2002, Caribbean Humanitarian Mission in 2009 and a trip with the Afghanistan Surgical Team in 2012. Most recently though, Wiemann spent seven weeks in Queens, New York on a Covid Support mission.
His unit was notified of the mission very late on April 3rd and the team had boots on the ground by April 5th. It was a very quick turnaround. The more experienced people on his team understood how fast things can happen in the military, but for newer combats it was like whiplash. In barely 24-hours they were there.
---
Advertisement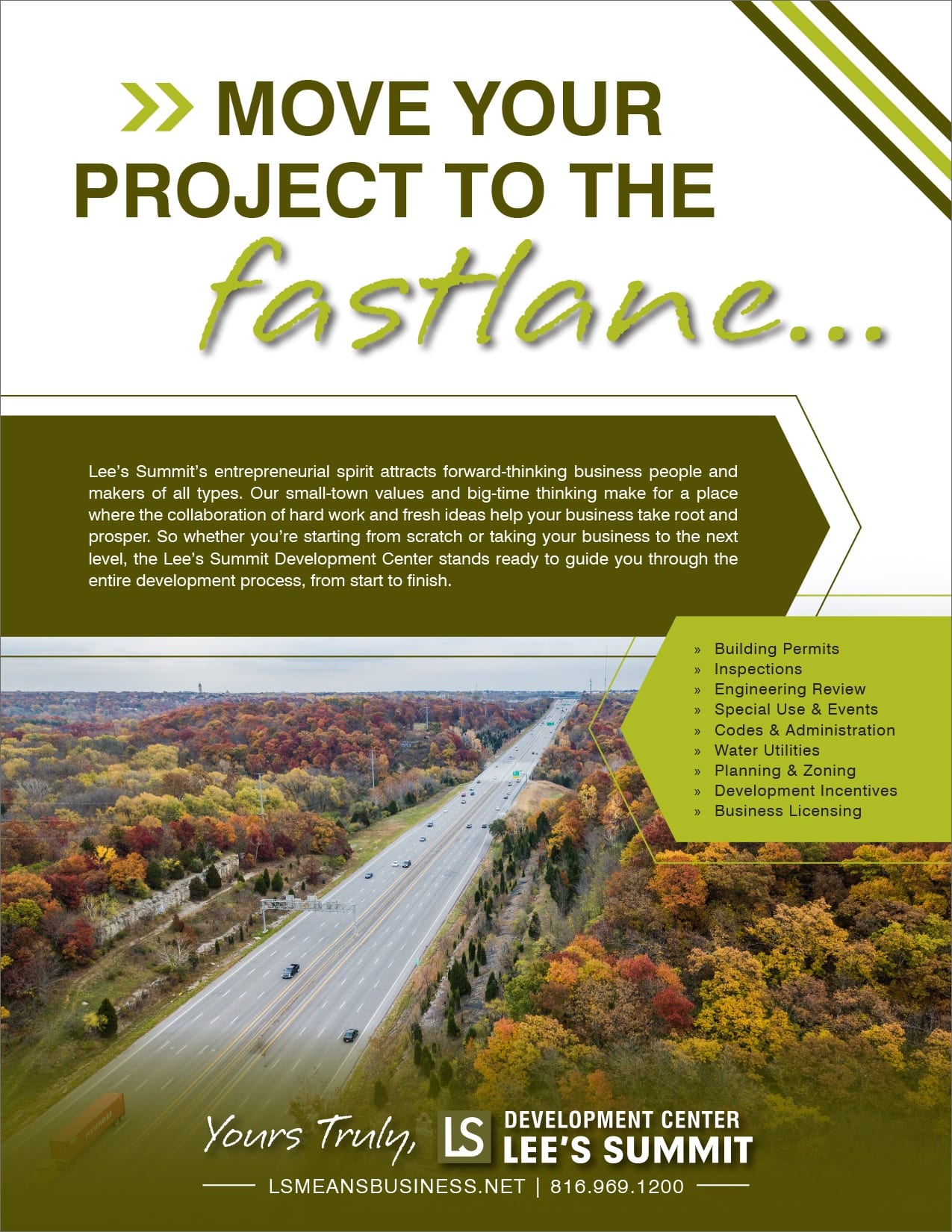 ---
Wiemann and forty other reservists made up of doctors and nurses were sent to Queens, New York, right in the middle of what was considered by officials as the epicenter of the Covid outbreak. They were a tight-knit group that knew each other well, and once they were in Queens, they joined another team of 160-people to make up the Navy Medical Support Team.
When Wiemann arrived he was surprised at how over ran the hospitals were. "Most people from the Midwest don't understand just how dense these populations are. For example, from a medical stand point, Jackson County has one public hospital, Truman Medical Center. New York City has 11 public hospitals. That's how much bigger and dense the population is," Wiemann explained.
"We were in uniform when we arrived and you wonder how that will be received, but it was a very positive reception from the beginning. Our uniforms were a sign of hope and that everything was going to be okay. Our small unit leadership was strong in the face of chaos and brought calmness to a very intense situation."
When they arrived the team was told the mission was to serve as medical support at the Javit Convention Center which was set up as a make shift hospital, however that mission quickly changed to ER/Hospital support – specifically servicing Elmhurst and Woodhall public hospitals. "It was a very fluid situation," said Wiemann "you know, if you've been in the military very long you get use to 'rolling with the punches.' That's how we had to approach this situation."
One of Wiemann's first tasks was conducting a pre-site survey to determine if the Personal Protective Equipment (PPE) being used in hospitals was good enough. "That was a big challenge for the medical professionals," explained Wiemann. "They had to wear masks, googles, hair nets, smocks, and gloves. Usually gloves on top of gloves. They wore one pair at all times, and would change out a second pair for each individual patient. It was hot and all those layers made it very uncomfortable for medical personnel. They were only allowed a break every two hours."
Overall, Wiemann describes the whole thing as very chaotic. Trauma units that normally maxed out at three patients were holding at least twelve patients with just enough room for hospital personnel to get in between the beds.
When they first arrived, and for the first two weeks, the challenge was that the hospitals were being overrun. Normal procedures and practices, like charting for example, were difficult if not impossible to keep in place. There were a couple units in the hospital deemed not covid, but every other unit of the 545-bed hospital was considered covid positive.
They quickly moved into the next phase where the challenge was finding space and caring for ICU patients needing ventilators. At Elmhurst the ICU had 22-24 beds available, but at that point they were running 130+ patients needing ventilators. The hospital needed supplies and personnel to care for patients. Eventually, patients were either healing or they needed long-term care and were transferred off-site.
---
Advertisement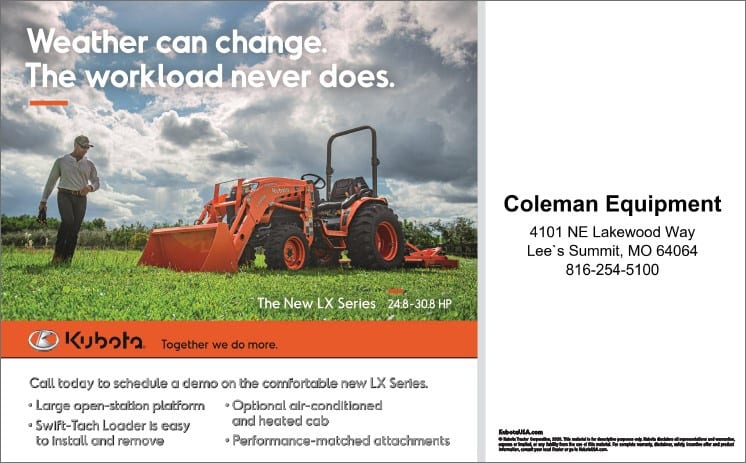 ---
Despite a very chaotic and stressful situation, Wiemann recalls that caring and compassionate human nature was always at the forefront. "It was moving to witness medical professionals pausing in the middle of everything to hold a scared patients hand, nurses taking the time to Facetime or call family for a lonely patient, or the simple act of closing a curtain to afford patients privacy and dignity when they could. Human compassion was always at the center of it all and that's something I will always remember."
"I will also always be impacted by New Yorkers and the hospital staff," said Wiemann, "New Yorkers were just bad ass! They were welcoming, positive, mentally stable, and resilient in taking care of New York citizens and America. It was really awesome to see!"
Now, back in Lee's Summit, Wiemann feels hopeful for the future. "Of course there are lots of unknowns, but the Midwest is a completely different situation. In fact while I was in New York, I thought 'Missouri is going to be fine.' Social distancing and mask wearing needs to be maintained. We defeated the curve, but we still need to follow CDC precautions. However, the difference is that New York City is a much more dense population. The majority of the Midwest has much more space to spread out.
At the end of the day, the goal of all military missions is to go home and for Jacob Wiemann that's Lee's Summit. So, the next time you drive past fire station #5 honk your horn and tip your hat in honor of this hometown hero.