By Heather Thompson
Walking into Lee's Summit West High School on a Wednesday afternoon, I saw multiple students in uniform as I was scheduled to meet with Lieutenant Colonel Tim Lyon, USAF (Ret), the new Senior Aerospace and Science Instructor (SASI) for the Air Force Junior ROTC (Reserve Officers' Training Corps). I felt disruptive to meet with him during a class period, but he ensured me the class would be run by the students, and they would come in with questions as needed.
The Lee's Summit JROTC program begins in high school and is intended
as a four-year elective program. It is an Air Force Title 10 program with
funding from Air University in Alabama. The focus is divided about 40% Aerospace Science and Aviation, 40% leadership, and 20% wellness. Lee's Summit West is estimated to have 110 active cadets currently enrolled in the program.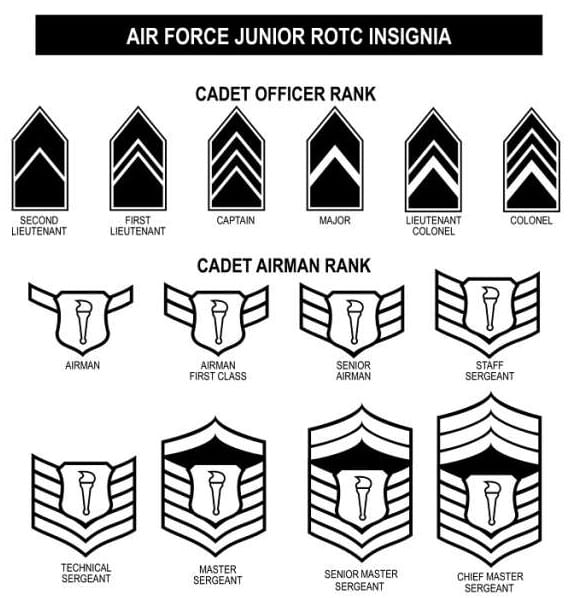 New students will come in to understand the core structure with ranks and staffing established by the teachers and students.
Leadership is really a bigger part than it's probably given credit, as the program is fully cadet-lead with SASI oversight. "We really want to empower the cadets to take on the core as their own, take ownership and run with all aspects of it," shared Lt. Col. Lyon.
The overriding theme of the mission and goal for JROTC is service to the community. Each cadet volunteers at least 50 hours of community service each year with some going far beyond. Three cadets, Bryce Farris, Adalynn Wade and Rachel Monahan, received Presidential awards for their service last year, each accumulating over 170 hours of community service.
After multiple moves during his 22-years of Air Force service, finding a good hometown for his family to settle and the kids to finish school was very important. Prior to moving to Lee's Summit, they lived in Germany for three years, followed by a move to Missouri through Whiteman Air Force Base in 2015. While in Germany, Lt. Col. Lyon was a Tactical Air Control Party unit as the commander matching army requested Air Force needs with specific needs delivered.
Lyon's wife did a lot of research and they concluded that Lee's Summit was going to be home for the family following his Air Force retirement. "We love that Lee's Summit allows for so many different interests to find a 'home zone' to thrive in," said Lt. Col. Lyon.
Although the JROTC SASI is Lt. Col. Lyon's first teaching role, he is certainly not new to Lee's Summit nor the program. Lyon was an active parent as his oldest son was a cadet in the program for the last three years at Lee's Summit West. His father also taught Earth Science and Biology for 40 years in Florida.
The SASI position is open at both Lee's Summit North and Lee's Summit high school as well – making Lyon the liaison for the district currently. The full "teacher" team for each school would also include an officer and a senior Non-Commissioned Officer, leaving all other staff and ranks to the students.
You can see the JROTC cadets active throughout the community, most frequently in the way of community service. They are also visible during sporting events as Color or Honor Guard. They are celebrated with formal fun during the annual Military Ball.