Can you tell us a little about yourself and your background in education?
My wife (Jennifer) and I have three daughters who attend LSR7. Jennifer ran a horse boarding/lesson/training business for about 15 years prior to our move here. I was born in St. Louis and graduated in Herculaneum. I worked in a factory, as well as a botanist, science teacher, Missouri Scholars Academy instructor, high school principal for six years and an assistant superintendent for seven years. This is my sixth year being a superintendent. My doctoral dissertation was on school finance, and I had the pleasure of teaching college courses for 10 years. My focus has been increasing opportunities for kids, building on real world learning, connecting with local business, and expanding both college opportunities and technical training opportunities for our students.
What lead you to apply for, and eventually accept, the superintendent position in Lee's Summit?
My passion is to help remove barriers for kids so they can become successful adults whom you would be proud to call a neighbor. Lee's Summit is an innovative district leaning into the work I have been doing for years. What an exciting opportunity to be part of a district and help it move toward Registered Youth Apprenticeship, technical training, and equitable access to college and career ready opportunities.
The role of a superintendent seems to be evolving in public education. In your opinion, what is the primary function of a superintendent today?
The primary function is one of advocating for student and community needs to ensure a productive citizenry and workforce in our future. That entails looking at our systems and adapting them to our emerging student and community needs.
What is the #1 new or ongoing initiative that your district will be focused on over the course of the next year?
It is hard to list just one! We are innovating in Real World Learning work with the Kauffman Foundation, in order to better prepare students for future careers. We are continuing to improve and expand our equity work. Equity work is all the many ways LSR7 is moving away from a one-size-fits-all learning model to remove barriers for kids and better meet the unique academic, social and wellbeing needs of all of our students. Through the Summit Technology Academy program and our partnership with UCM, we are building an Aerospace Academy that will be a one-of-a-kind national program.
---
Advertisement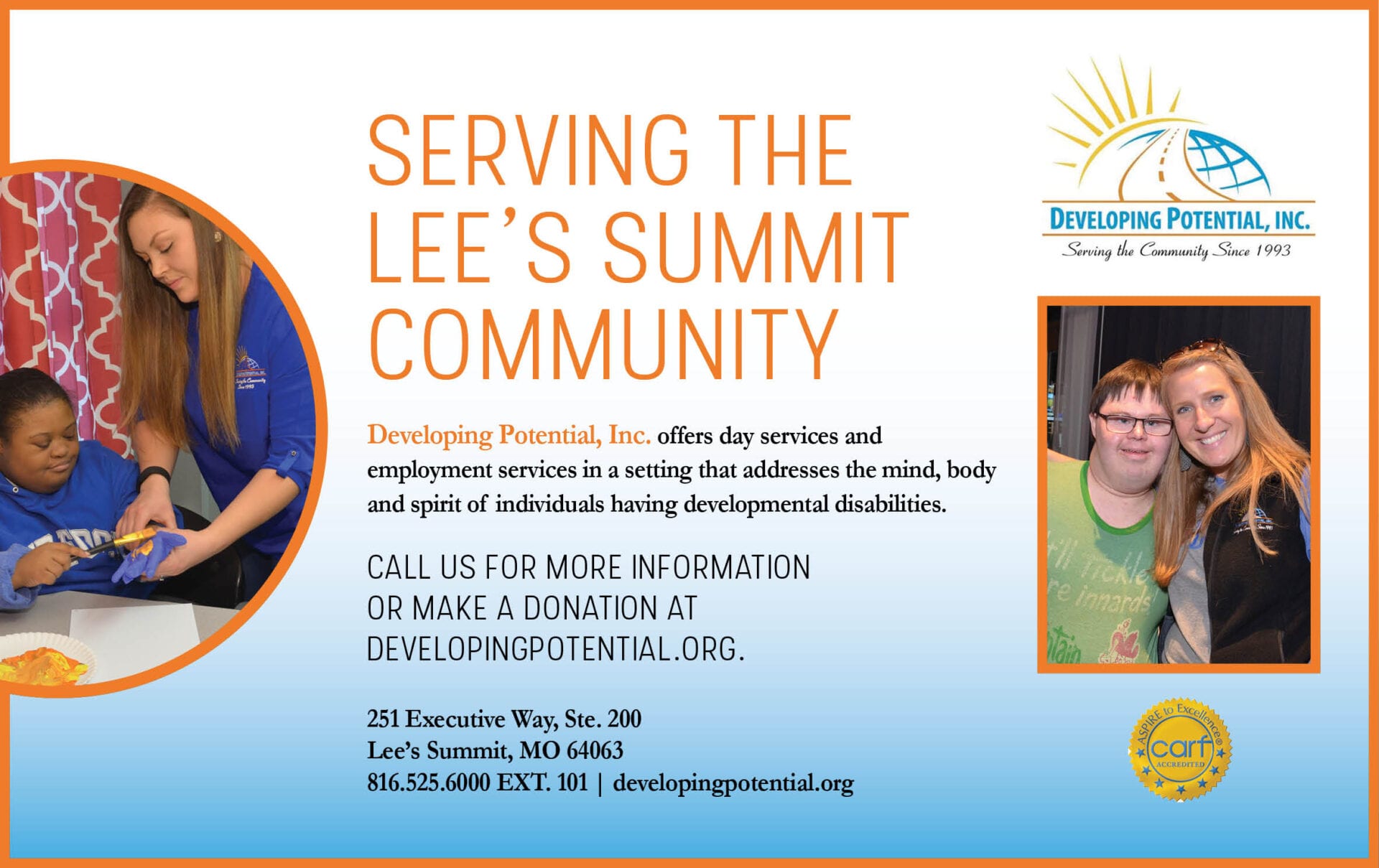 ---
The face of education is constantly changing. What is one recent trend that you think will have a major influence on school districts in the years to come?
When I first became an administrator 19 years ago, employers would give us feedback on what math skills or technical reading skills they wanted our help with in terms of graduates/candidates. That has shifted, and is reflected in our Lee's Summit Profile of a Graduate. We now hear from employers that they have more technically able candidates in many cases, but their candidates lack what we used to call 'soft skills.' Can you get along with your peers at work? Can you problem solve on the fly? Can you make independent decisions? Can you communicate in a variety of ways? We don't want to lose the amazing gains we have made in the quality of academics, but we also need to fill in these social skills that were once not prioritized in the realm of education. Research is showing that this is best done in settings outside of a traditional classroom: volunteering, internships, participating in co-/extra-curricular activities. Whether, you are on the offensive line or in the band, you are learning how to be an employee. You have a 'boss' who sets direction and goals. You have personal goals that are aligned with your 'boss's' goals. Your success is dependent on the person next to you. Their success is dependent on you. You have to learn how to ride over the mini successes and failures over time toward that ultimate goal. That's grit! You have to be on time, get along, problem solve on the fly. As educators, we need to fill this emerging need while both expanding our connection to the workforce and building on our academic strengths.
What is the district's plan to address the COVID crisis and virtual learning and what does the future of learning look like, post-COVID?
The balance of the greater call of community health with the obvious benefits of in-person learning is straining educators across the country. We are working on instilling five mitigating habits outlined by the CDC in our staff and students once they are in-person: Consistent and correct use of masks. Social distancing to the largest extent possible. Hand hygiene and respiratory etiquette. Cleaning and disinfection. Contract tracing in collaboration with local health departments.
I am grateful that we are 1:1, which means that every K-12 student in LSR7 receives a Chromebook device. I am grateful that our virtual instruction has grown since last spring, as many districts are sending home paper packets as their mode of virtual instruction, and lack the years of success of our R-7 Online Academy. While we believe that in-person learning is the most effective and beneficial form of learning, the lessons learned this year can help us stay engaged with students in a meaningful and more superior way in any kind of unprecedented or emergency situation. It is also a reminder of just how critical schools are as a safety net for vulnerable students. Many state metrics indicate reports of abuse are cut in half state-wide. That is true locally. Lastly, it is a magnifying glass on the needs some of our kids have. Barriers come in all types. Food insecurities. Resources at home. Unstable environments. Many things can impact a student's mindset of what is possible. We want them to reach for the stars. We want to remove barriers so they can achieve not only in our classrooms, but as successful adults.
What steps will you take to position LSR-7 as a "future- ready" district?
The connection to our local employers for needs is critical. There are only 13 Registered Youth Apprenticeships in the state. I created 1 of those 13. We need to help kids find pathways to a successful career, and that means more than an introduction of what is possible. When Kauffman Foundation did a study of what they called Market Value Assets, LSR7 had 50% of graduates having one. That metric placed us as a leader in the area. However, we also acknowledged that this information indicated that 50 percent did not. We want all kids to have a market value asset. To help them be successful in their life. We are excited to expand our partnerships and programs with collaboration of our area employers to do just that. Last year, I helped a student interested in auto collision get a job at a dealership and change our programing to both support the student and the car dealer. The student was making good money while starting on their certification while in school. The dealership had a motivated worker with supports in the training. We want to build our capacity to help each kid in this way. This can be through innovative programs such as our Aerospace Academy. This can be through targeted initiatives such as our grow-your-own teacher program to help guide students to teacher careers who not culturally represented in our current applicant pool or have real barriers to college. We must be a critical part of removing those barriers and providing tailored programing.
---
Advertisement