Eyecare Associates Share 120 Years Combined Experience
More than 33 years ago, brothers Doug and Mark Herriott graduated from optometry school. They knew they wanted to help people see better and lead healthier lives, so they came together and started a joint practice in 1987. Serendipity brought them to Lee's Summit and these two brothers from South Dakota found their forever home.
"Lee's Summit has had a major population change since opening in 1987, and it's been amazing to see the growth. Along with the community growing so has our practice," comments Dr. Mark.
Eyecare Associates started with offices at 3rd Street and 50 Highway, moving from there over to the business center off Chipman (where Post Coffee is now), and then finally building their current location on McNary Court in 2005.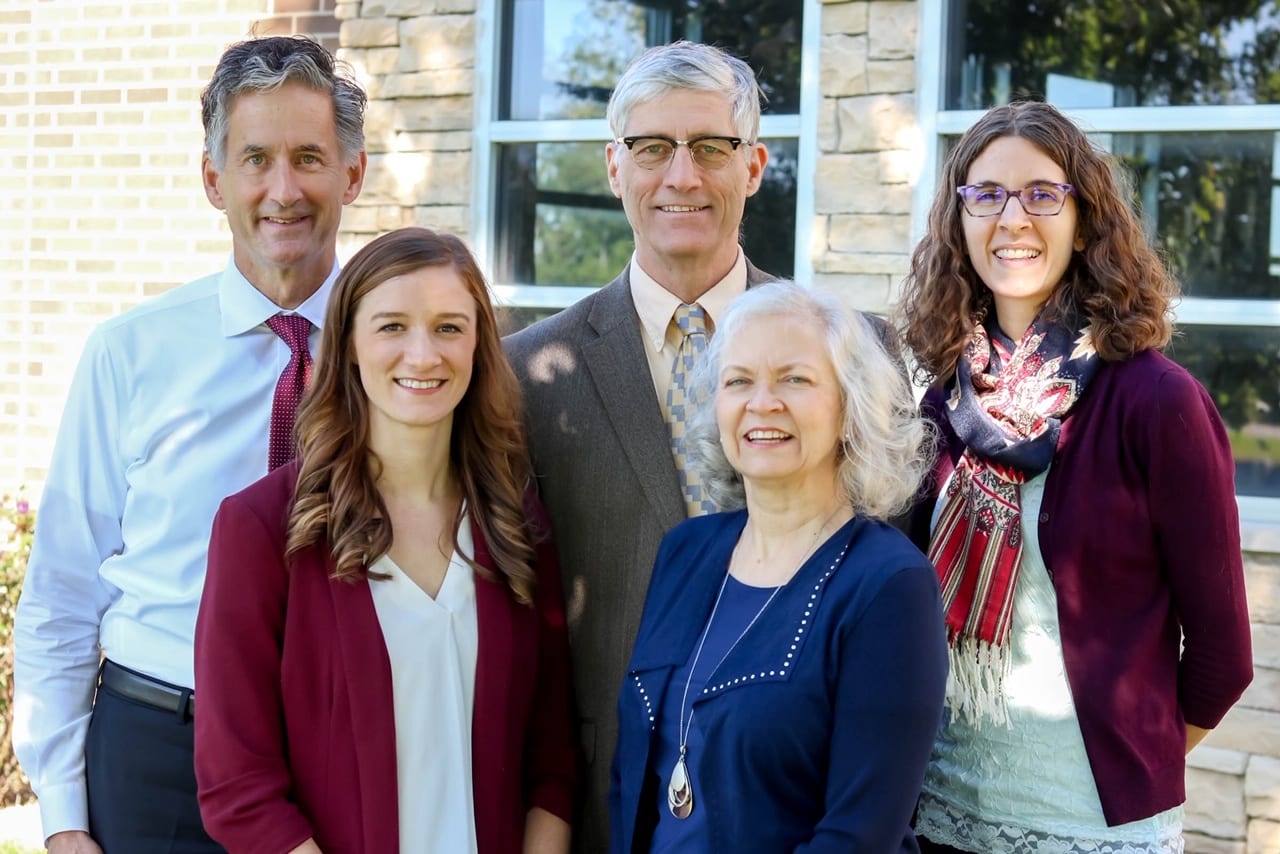 Although they outgrew an office or two over the years, they are still working toward that mission of taking care of their patients. Dr. Doug comments on their growth, "Miriam joined us about 23 years ago, Laura joined in 2012, and our newest addition to the professional staff is Katie joining us in 2019. We try to focus on you as a whole person and not just how well you can read a chart."
This group of professionals work together as Eyecare Associates of LS, with more than 120 years of combined experience. When asking Dr. Mark about working alongside his brother he had this to say, "Working together has been awesome. Of course anything happening within family outside of practice will affect us both. Doug has always set the bar high which sets the overall practice standard." Mark and Laura manage more of the business side of the practice.
"We are so fortunate to attract a highly qualified staff that has allowed us to keep up with latest trends and treatments," said Dr. Mark. Since the staff is so great, the doctors can depend on them to fully understand all services and options for patients coming in.
One of the biggest changes over the last 20+ years in the optometry industry is the advanced equipment and evolving technology. "We are excited to have brought in a state of the art OCT laser within the last year. It allows us to scan the retina and gather much more data in a far less invasive way" said Dr. Mark. To further explain, he said the retina is about thickness of saran wrap and the OCT laser can divide it into 10 layers to see many details to help evaluate for potential diseases and issues within.
New technology allows for much quicker evaluation and diagnosis. While you used to wait weeks for such detailed findings, new digital cameras are able to complete high tech tests and physicians can consult with patients immediately. "The communication has expanded to better work with other specialties as well. Current research shows that retina scans may give details allowing for the earlier detection of Alzheimer's non-invasively. This research is evolving and looks very promising for detecting Alzheimers," explained Dr. Mark.
Continuing technology overall keeps all doctors at all levels engaged and looking to do more. The mix of experience and learning levels in Eyecare Associates will allow for long-term growth as a practice. Eyecare Associates has inquisitive patients that want to know more beyond what they can learn on the internet, asking newer and more advanced questions of the doctors. "While information is not always fully accurate online, it gives patients a better understanding having
already researched their symptoms and concerns."
This is why the team makes the necessary time with each patient, they want to know each person. "We'd miss a lot if we didn't know your passions, aspirations, and interests; just like a good friend, we can't serve you best if we don't understand your life and circumstances."
Tips from an Eye Doctor: What's the #1 piece of advice for eye health?
Dr. Laura Nennig says, "Be sure to eat spinach and kale, not as much carrots! Lutein and zeaxanthin found in these leafy greens are much more important than beta-carotene found in carrots that have always been assumed best." Exercise is always going to supersede any supplementation for overall health…even your eye health. Here are a few more tips to try:
• Have your eyes checked to ensure ocular health.
• Basic vision can be affected by so many different things. There is always a health explanation if you do not have great vision.
• There are many effects from systemic diseases such as high blood pressure and Diabetes – that can affect your eyes. Know your medicines, think about more than basics of "vision" and potential needs of glasses, and or contacts, when talking to your optometrist.
• An overall healthy lifestyle is going to be beneficial for your eyes as well. The better you take care of all potential and maintaining systemic diseases, the better eye health you will have as well.