Each year November comes and brings the spirit of giving with it, ushering us into the holiday season.
This year, Megan Gray, Director of Special Events at the Chamber, had the idea to take two of their normally scheduled Before Hours events and transform them into volunteer opportunities. On November 16, Chamber members gathered along with Coldwater and Hyvee, Inc.-West to participate in a group service project.
"Giving back and doing our part to build a wonderful community where businesses and families want to reside is important to the Chamber and its members," explained Gray. "During a meeting with Chamber members, it became apparent that we have ample resources to assist our nonprofit organizations. So, we decided to schedule a couple of dates throughout the year where we can all lend a helping hand."
The first Before Hours volunteer event was held in June and was a huge success. Chamber members came together at Lee's Summit Social Services to help clean and organize the LSSS Thrift Shop fulfilling a big need for the organization.
This month, members rallied once again to provide helping hands for a local non-profit. This time Coldwater was the beneficiary!
Coldwater is a non-profit organization in the Lee's Summit community that focuses on building relationships with people in need by providing food and clothing. The organization has a partnership with Harvesters – Community Food Network and each year they work together to assemble and distribute over 300 holiday meal kits for families and individuals in Lee's Summit. Meal kits will include a turkey, mashed potatoes, gravy, stuffing, sweet potatoes, vegetables, cranberry sauce, and corn bread.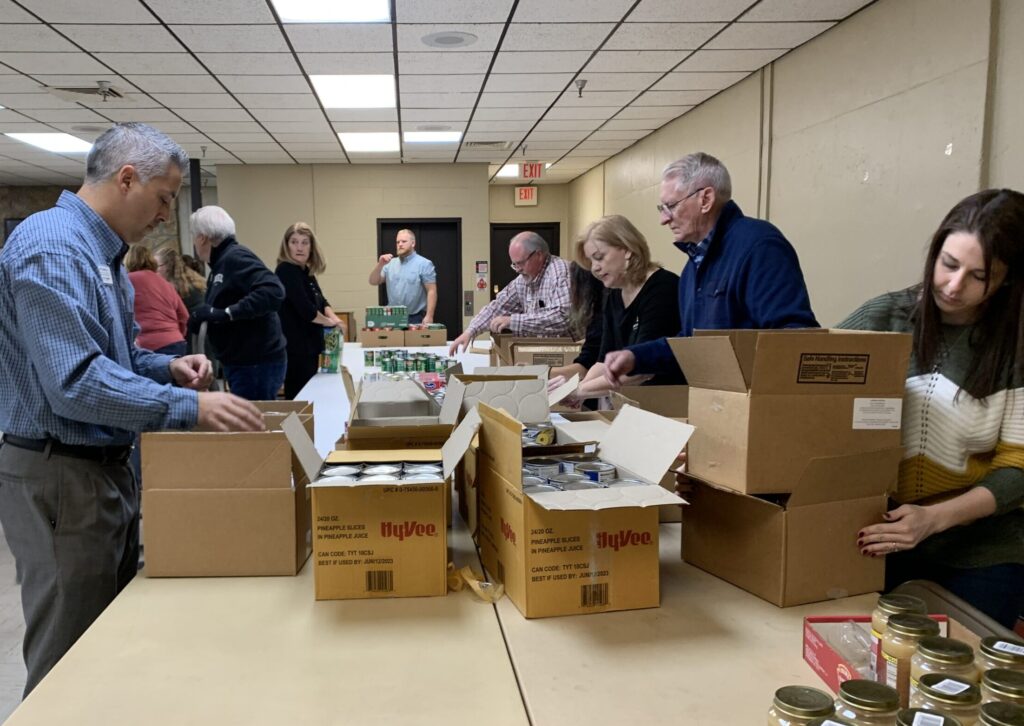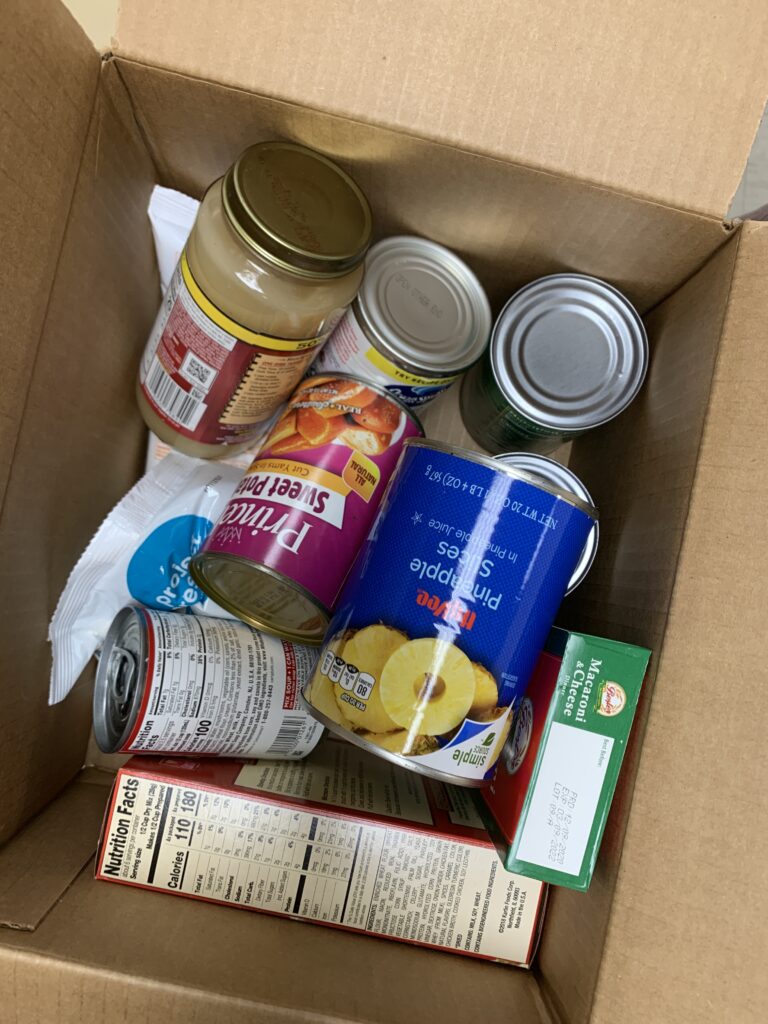 "We have a great partnership with Harvesters," said Monte Stull, Community Director at Coldwater. "They help us serve this community with meals every year. It's really great."
Over 35 Chamber members volunteered their time to help organize donations and assemble holiday meal kits into easy deliverable boxes. In less than two short hours the group put together over 100 kits ready to be delivered just in time for Thanksgiving! Hyvee, Inc.-West was another integral part of this project by donating over 1,000 food items for the kits. "It's important for us to give back to the community on projects like this," said Jane Iversen, Catering Manager at Hyvee, Inc.-West, "We also have a partnership with Lee's Summit Social Services to pick up unsold food items at no cost to them. We look for opportunities like this to take part in all year long."
Meals have a way of bringing people together and that was true of this project. Three organizations brought together with a common goal of giving to people in need, resulting in hundreds of meal kits ready to be enjoyed by families next week.
For more information about Coldwater visit their website at coldwater.me.