The list gets long quick when you start adding up the accomplishments of Cam F. Awesome, Keynote Speaker & Diversity Consultant at Awesome Talks. Six-time USA National Boxing Champion, four-time Golden Gloves National Champion, three-time Olympic trials Champion, boxed in over 30 countries around the world, public speaker in thousands of schools across the US, featured in a 2017 Netflix boxing documentary titled "Counterpunch" and practiced over 10 years of living a vegan lifestyle. How does one carry such a long resume at only 33 years old? Is it killer instinct or perhaps just rolling with the punches…? Let's dig into it.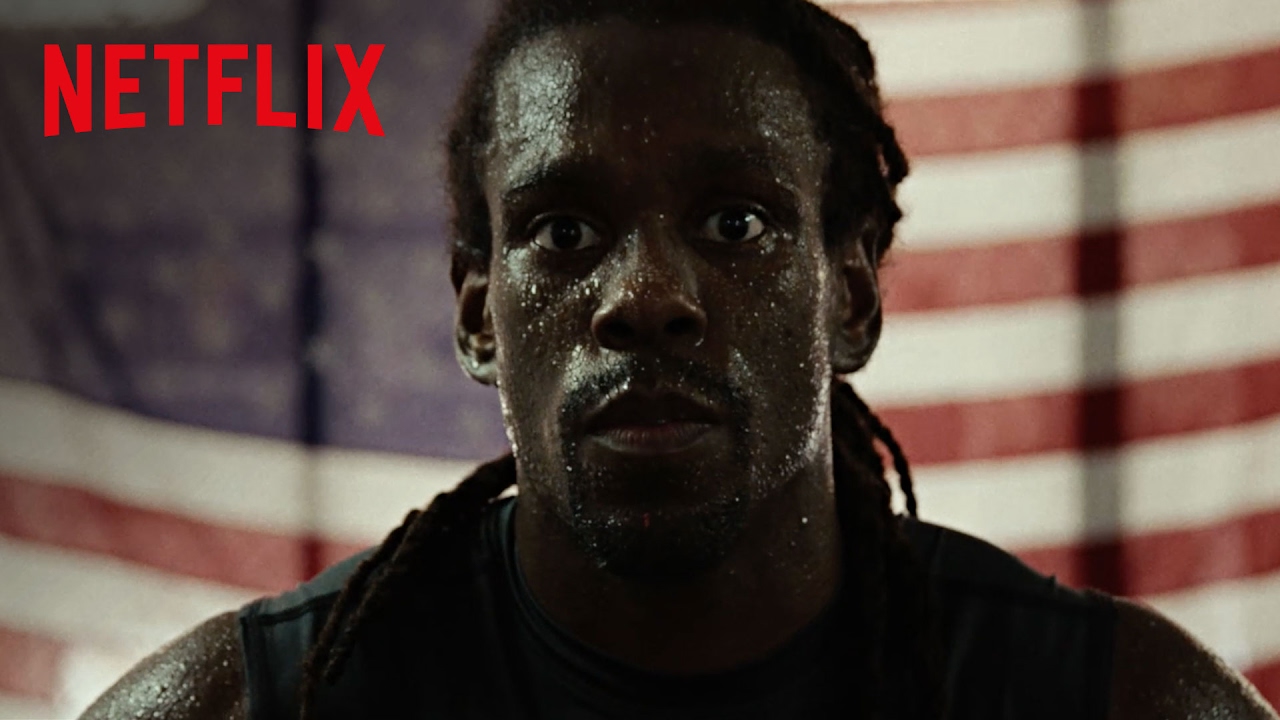 Growing up in Long Island, New York, Cam (formerly known as Lenroy Thompson) was not an athletic kid. Self-described as an "overweight young man," Cam fell into boxing as a way to get healthy and found success right from the start. He started boxing his senior year of high school (2005) and figured out how to win quickly. "I knew it was a bridge to a career; that it would take me places," recalls Cam.
Not long after high school he landed in Kansas City and teamed up with his coach, John Brown. Brown had a long history with the sport and found success through his boxing equipment brand – Ringside. Brown agreed to coach Cam free of charge, but in exchange asked Cam to teach boxing in schools. Cam agreed, began teaching in schools and success struck once again! His talks quickly developed into full school assemblies.
Cam moved to KC shortly after winning his first national title and began to see his boxing career launch. He went on to win six USA National Championships in 2008, 2010, 2013, 2014, 2015 and 2016; as well as four Golden Glove Championships in 2008, 2011, 2013 and 2017.
One of his greatest accomplishments turned into one of the biggest setbacks when he won Olympic trials in 2012. Though he won trials, he ended up unable to compete when the US Anti-Doping Agency suspended him after failure to provide his location for testing. Cam described this as one of the biggest setbacks he had to overcome in his career.
This jab to his boxing career, mixed with an unique hobby of performing standup comedy, led Cam into public speaking full-time. He bought a van and began travelling the US, speaking at over 200+ schools across the country on topics of resilience and goal setting. He was in Portland, Oregon when his travels came to a halt due to the Covid Pandemic. He spent most of the pandemic in Portland, and there he watched the tragic outcomings of the George Floyd incident.
Cam witnessed as the country reacted and he found himself in the center of some of the largest Black Lives Matter marches in the country. The movement revealed to him his own naivety to racial differences in this country. In hindsight, Cam began to piece things together, like never having a black male teacher in school or certain details of seemingly routine traffic stops. It also reminded him of his boxing tours around the world and the many culture lessons he learned along the way.
This brought new demand to Cam's speaking career and he found that as issues of race continued to rise, he was called upon to speak more and more. Though he spoke to audiences of both children and adults, his message remained the same. He speaks to the larger issues of culture, not just race, and says his goal is to "address the elephant in the room in a way to create change, not place blame."
To learn more about Cam visit his website at camfawesome.com.