Entrepreneurial powerhouse, Emily Crawford, is changing the game one invention, website and company at a time. Despite an over all eventless year thanks to the Covid Pandemic, Crawford has had an exceptionally eventful year. We reached out to her to catch up on her latest and here's what she had to say.
The Basics
Name: Emily Crawford
Title: Partner at Treo Marketing and Owner of OA Creative Concepts
Companies: Treo Marketing & OA Creative Concepts
Describe yourself in one word: Driven
---
Getting Down to Business
What inspired you to go into marketing?
Treo Marketing was founded by three women, Carol Sours, Alli Kisner, and myself. We are dedicated to empowering others to be brave, bold and brilliant. We have a resource team of elite strategists, designers, copywriters, developers, and digital professionals at your service. When you engage with Treo, you get the expertise, experience and energy of the whole team – there's no "i" in this Treo. Our standards lie in our process, our work ethic, our commitment to staying fresh, being unconventional, and finding creative solutions to fit clients' unique needs, delivering results, and, above all, doing the right thing.
How did you meet/get connected with your business partners?
I met Carol while serving on the marketing committee for Community Services League. We partnered together as subcontractors for various clients. One of those clients was Alli Kisner, with the Independence School District Foundation. After years of working together we decided it was time to join forces as a marketing company.
Can you describe the Go Explore Digital Passport and how you came up with the idea. Four years ago, I had a client that wanted a better way to distribute a traditional passport. After some research, I found there was no other company offering a location based digital passport program. Being a web developer, I started building the digital passport. After four years of building, testing, rebuilding – my partners and I at Treo Marketing have officially launched the Go Explore Digital Passport platform and can now officially say the technology is patent pending. We look forward to bringing on more market owners across the nation.
Talk about the launch here in KC. How did you find your first market owner?
We were approached by Maria Andrew when she heard about the passport at a networking event. She was interested in the platform and has a love for all things KC.
What did you learn from the first launch? Any big takeaways?
There's always something to learn during a launch! I think the biggest takeaway was the learning curve of user experience. We immediately produced a "How To" video and added extra labeling to the tours for a better user experience.
---
Advertisement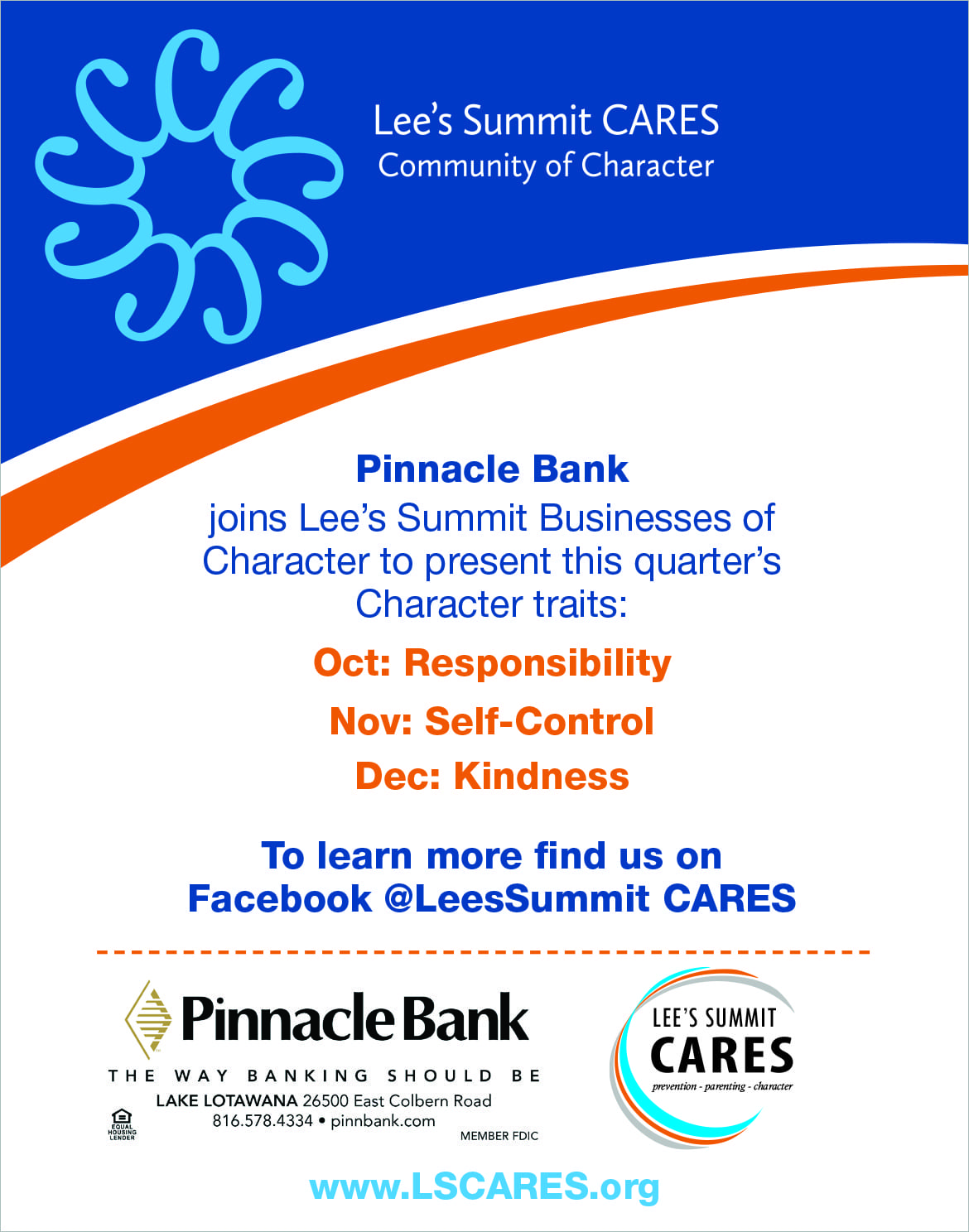 ---
Tell us about the Lavelu Lounger. How did you come up with the design?
If you've ever had to give a newborn a bath you know it can be a difficult task. Screaming, cold plastic, head and neck slumping over – It's stressful! After giving my daughter her first bath I was so frustrated with the available options I thought, "there has to be a better way", so I invented a better way!
I wanted to create something easy, affordable, comfortable and supportive, that would fit in my bathroom or kitchen sink. I designed a concept and sent the 3D model to a manufacturer who makes similar products for pool toys. Five prototypes later, I had the perfect sink bath lounger!
* The Lavelu Lounger is a product of OA Creative Concepts
Describe what it was like to present your idea at the Shark Tank audition.
It was a once in a lifetime opportunity! I was very nervous, but enjoyed the experience. I made the second round of call backs but was not picked to be on Season 12. I'm excited to watch and cheer on my fellow product inventors!
What's happening with the Lavelu Lounger now? Where can people purchase it?
The Lavelu Lounger is for sale on Amazon and Walmart Marketplace. I've been pitching to large retailers for the opportunity to sell in stores.
What's next on the horizon for you?
Up Next, licensing agreements! I'm pitching my ideas and products to large companies in hopes of landing licensing agreements with royalties.
What's in the future for Treo Marketing?
We plan to continue to grow our client base as well as the Go Explore Digital Passport across the nation.
---
Just For Fun
Tell us about your family.
I am a mother of 3 children (Haddon 8, Eleanor 3 and Lula 1) and wife to Jeff. We have two Bandog Mastiffs – Cordelia and Beulah.
What was your first job?
My first job was a care giver assistant at Little Sprout Mothers Day Out (a program of Fellowship Greenwood Church) when I was 13 years old.
What's something people would be surprised to learn about you?
I'm a whittler – as in, I create art from wood with a knife. Also, I'm a huge science geek and study earthquake patterns, planetary science, space weather, geomagnetic energy, and the Earth's magnetosphere.
Morning or evening person? Evening
Brunch or happy hour? Brunch
What's your favorite thing about Lee's Summit?
My home. At the end of a long day, I love nothing more than picking up the kids and coming home. We live in Bent Tree Bluffs and love our neighbors and neighborhood. It's a great place to call home!
---
Advertisement