By: Kari Simpson, Digital Marketing Inc.
Navigating these uncertain times is a learning process as most of us haven't experienced anything like the mandatory stay at home order issued for Kansas City and surrounding areas. Going on walks to see playgrounds closed off with caution tape, vacant parking lots, and empty streets are all part of our everyday norm right now. It seems like we're living in a dystopian future novel, but the reality is that we have to endure these trying times in order for life to go back to normal. It's not an easy process, but businesses are having to adapt to the changing climate brought on by COVID-19.
How Businesses Adapt
By now, you've seen first hand how businesses are being affected by the global pandemic. Some have been deemed essential and are running business as usual, some have closed their doors, and others have adapted to provide continued support to their employees, customers, and the community in a new way.
How to Effectively Communicate with Your Customers
Whatever your circumstances are, as a business, it's vital that you are effectively communicating with your customers. We live in a digital age, meaning you have many options to effectively communicate. So what is the best way for you to reach your customers?
The Go-To Marketing Avenues are Crowded, Especially Right Now
Social media and email are likely the first two means of communication that come to mind. Both are great ways to reach your customers, but they are extremely crowded spaces. Especially right now as every other business is trying to get their message across to their audience through these platforms.
Social Media
If you're a business that is offering curbside service, your staff is working from home, or you're offering delivery service, you absolutely need to communicate this through your social media profiles.
The downside to social media is that, right now, nearly all businesses are utilizing the platforms for the same purpose. Facebook, Instagram, Twitter, and Google My Business are packed full of updates from local businesses trying to keep their customers informed on whether they are open, changes to their services, hours, or anything else that may impact their customers.
As you scroll through the painfully funny COVID-19 memes that have taken over social media, you're sure to notice the abundance of local businesses promoting the ways they are adapting to new business restrictions. You want your message to be among them because clearly your customers are actively engaging on social media, but you don't want this to be the only means of communicating with your customers.
---
Advertisment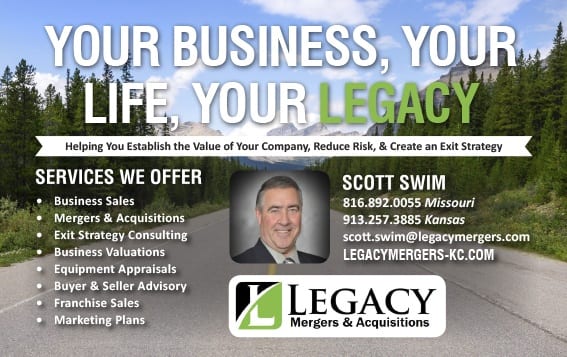 ---
Email Marketing
Tried and tested, email marketing has been an effective way to communicate with your customers since the golden days of "You've Got Mail." However, as more and more businesses turn to email as a way to communicate with customers, you're going to run into the same problems as you are with social media.
The space has become incredibly crowded. The average person receives 121 emails on average per day – that's a lot of competition! Not only is the space crowded, but people are becoming even more wary of emails because of the increase in spammers. The skepticism related to emails is definitely warranted since nearly 50% of all emails are spam!
Obviously, if you have an up-to-date email list you should utilize it to communicate with your customers, but the effectiveness of email marketing is not what it once was. With an open rate of just 20%, there has to be a better way to effectively reach your customers.
What is Text Marketing?
Whether you realize it or not, you're probably familiar with text marketing. Many restaurants, retail shops, and appointment-based businesses have been utilizing text marketing for years to communicate with their customer base.
Does your chiropractor or hair stylist send you a text to confirm your appointment? Have you ever received a text message with the new lunch specials from Habanero's Mexican Restaurant or upcoming live events at Wally's Grill & Drafthouse? These are all examples of how businesses are communicating directly with their customers through text marketing.
How Effective Is Text Marketing?
With an open rate of 98%, there really is no better way to communicate with your customers. Not only does text marketing have an incredibly high open rate, but the average click-thru rate for text marketing is a whopping 19%, compared to 4.2% for email marketing. Think about it, when was the last time you received a text message that you didn't open?
Don't just take our word for it. Chamber member, Gregory's Sunday Brunch transformed their business overnight by using text marketing to instantly communicate changes with their customers.
Gregory's Sunday Brunch is well-known for its made-from-scratch Sunday brunch buffet. They are only open one day a week, so the after-church crowds, friends, and families alike swarm to Gregory's every Sunday to enjoy a meal unlike any other in the area.
Since restaurants aren't able to open their doors for dine-in service, many have had to adapt and change their offerings to stay afloat. Gregory's Sunday Brunch has totally changed its business model to continue operating during these uncertain times. They are now offering to-go made-from-scratch dinners Monday -Saturday.
As you can imagine, it was imperative that the changes at Gregory's Sunday Brunch were communicated effectively to their customer base. After all, their customers don't generally think of Gregory's as a spot to pick up dinner on a weeknight since they've historically only been open on Sundays.
The team at Gregory's conveyed the message through social media and email as most local businesses have, but they took their communication one step further and were able to utilize text marketing to directly reach hundreds of their customers within seconds.
Through text marketing, they have been able to convey the daily specials and make it incredibly easy for their customers to place orders through their online ordering system by including a link within the text message.
While no one is certain how long this crisis will all last, we know one thing for sure: communication with your customers is more important now than ever. Consumers are all about supporting local businesses right now, they want to see you succeed and support their community. Make it easy for them to stay up-to-date on what you're offering by utilizing text marketing to communicate with them.
Luckily, it is never too late to start a text marketing campaign. It's simple to invite your customers to join your text list so that you too can reach them quickly. All you need to do is invite them through social media, email, your website or word of mouth.
---
Advertisment
---