More than best friends "" Candace Jennings and Kelly Olson are sisters, moms, and wives, all while running successful businesses. These sisters love food, especially when it comes to being creative and experimenting with new ingredients and recipes. Best of all, they enjoy sharing their creations with others in the Lee's Summit community. Candace and Kelly grew up in Lee's Summit, and couldn't be happier to be here living, working and raising families of their own.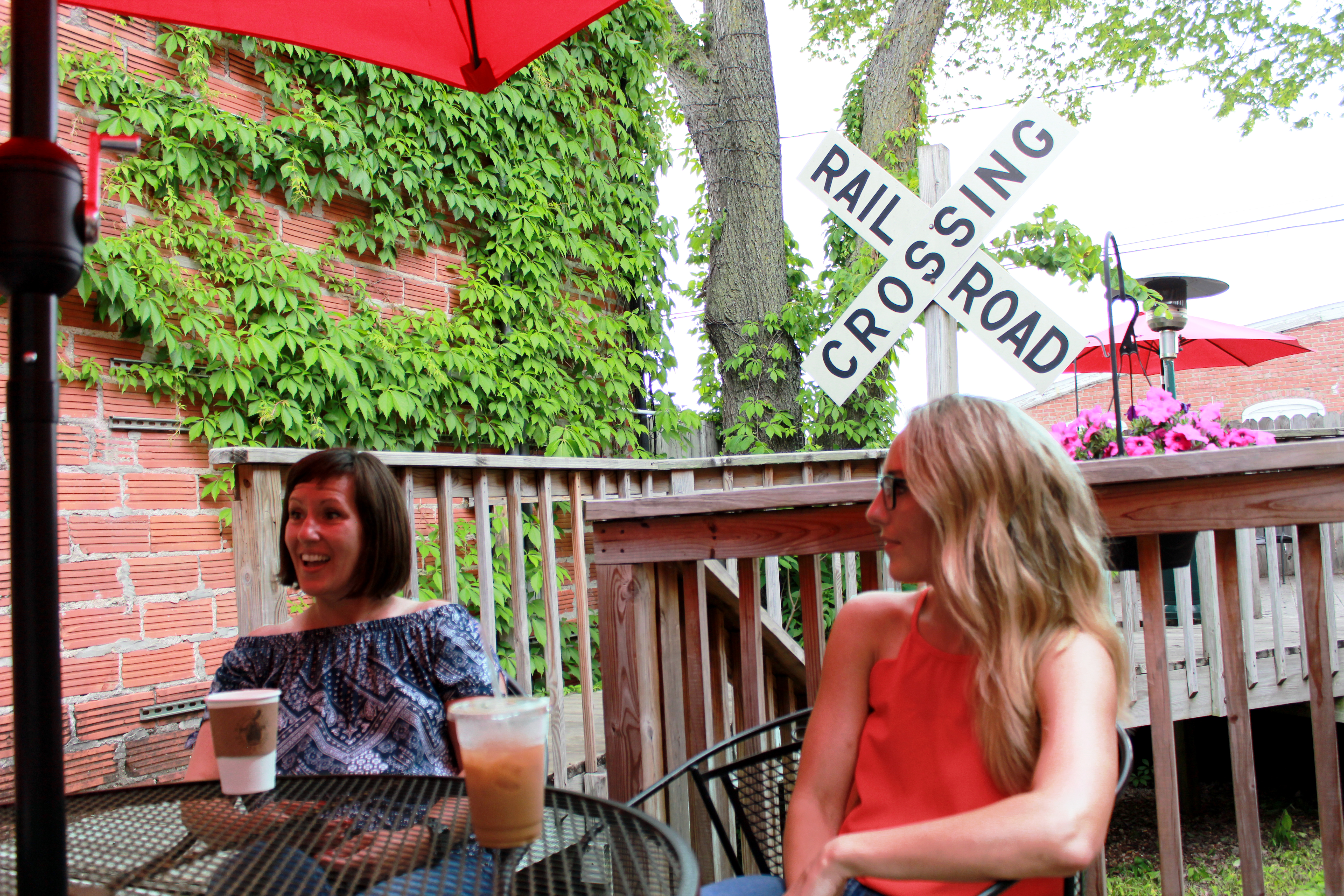 Both ladies have been working in the food industry for a while now, with no plans to change. Candace's food track began with her first job when she was just 15 years old working at Boston Market. The goal then: save up enough money for a new car. She got the car, followed by her culinary certificate from Johnson County Community College, and has continued her path in the food industry since then.
In 2008, Candace purchased Whistle Stop Coffee and Mercantile, which has been in downtown Lee's Summit since 1993, to continue with her love of food and coffee. While a local coffee shop seems like a straight-forward community staple, she works hard to keep everything fresh and exciting with weekly drink specials, regular menu updates and new treats. Whether it's breakfast, lunch, coffee or a frozen caffeinated creation, the regulars keep coming back for more. But the shop isn't just coffee and café items. The  wood-planked walls host works from local artists, while the shelves are stocked with a number of local products and accessories.
Candace's favorite part about the shop? The people. Owning a local coffee shop means seeing regulars in and out everyday, as well as new faces. In addition to that, she has a great team behind her mixing up everyone's favorite drinks and posting quirky posts on the shop's Facebook page.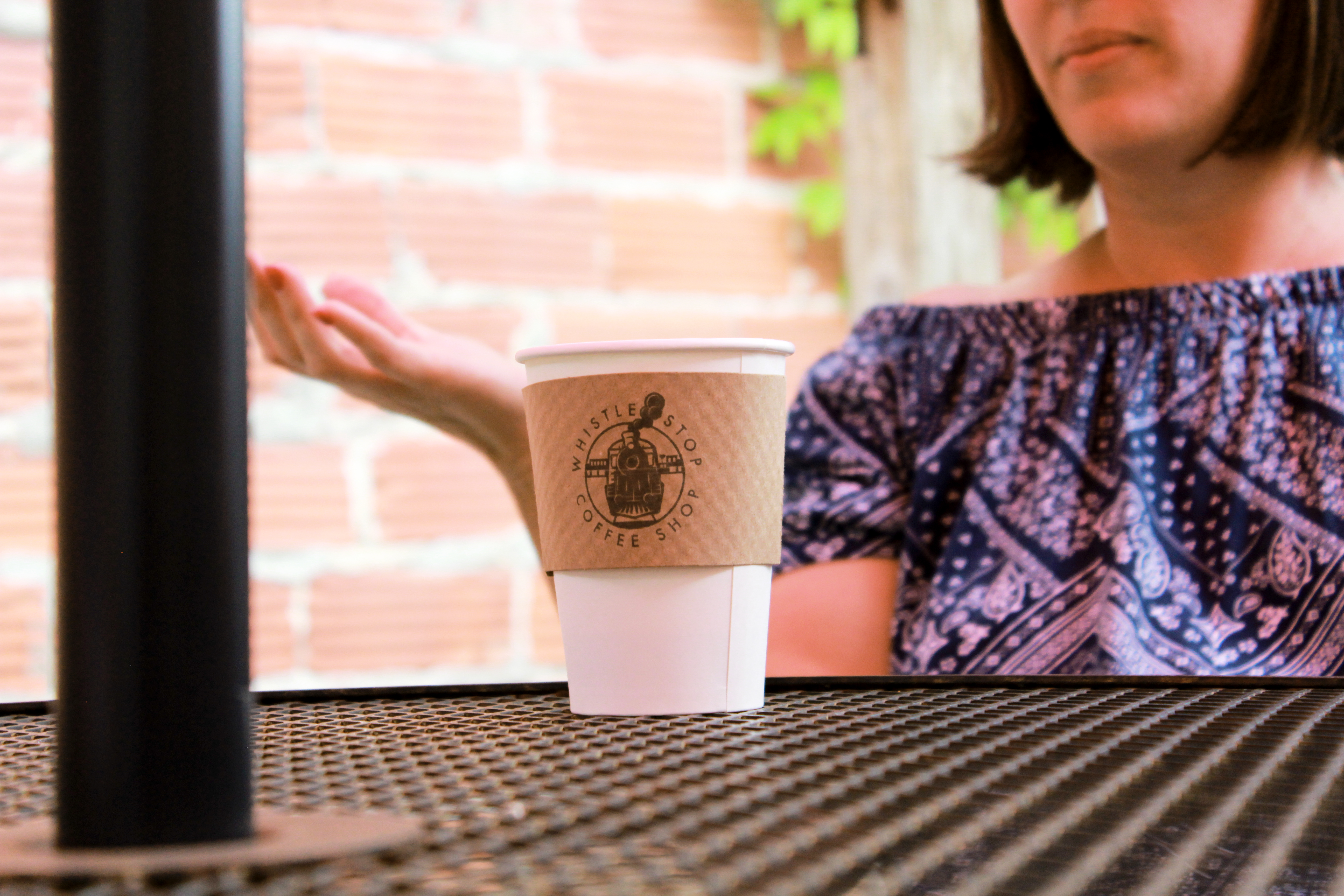 In 2011, Whistle stop expanded, increasing kitchen size and adding a restroom, but quickly outgrew the added space. There are future hopes of continued expansion, "I'd love to expand the inside area to allow for more couches and lounge space," said Candace. A recent addition includes a new mobile app, which allows for online ordering and quick pick-up when you're in a pinch, but still need your caffeine fix.
Just down the street from the coffee shop lies Neighborhood Café. While going to school at UCM, Kelly worked with her sister at Whistle Stop, where she met her future husband, Tony. Previously named Neighbors, Tony purchased the breakfast spot made famous by its cinnamon rolls in 2011, and he and Kelly have been tag-teaming the business ever since.
Walking into Neighborhood Café off 3rd Street in downtown Lee's Summit, you'll be greeted with a warm smile and the delicious smell of fresh cinnamon rolls. In addition, you'll find evidence of how Kelly and Tony have made the place their own "" photos of their little boys, Abram and Max, who've already seemed to become a part of the family business.
Neighborhood Café has been a staple in Lee's Summit for years, attracting both regulars and those seeking a delicious meal to remind them of some home cookin'. The restaurant's success has now led down the road of catering, as well as a second location in the Waldo area. Most recently, they've launched a healthy prepped-meal service: Neighborhood Fit. Watching those carbs and macros? Simply order online and pick up from one of their multiple partner locations on a daily, weekly or even monthly basis. Fully prepped meals with all the nutritional facts included make it easy for anyone looking to have a tasty and clean diet. Choose from items like enchiladas, pulled pork, and breakfast wraps along with sweet potatoes, coleslaw and fresh veggies. The menu is evolving in order to fully launch as desired.
Staying healthy and active with family has remained a priority for both Kelly and Candace, who both live in the Lakewood area. When not in one of their restaurants, the duo enjoys time on the lake, a variety of fitness activities and just getting the families together to hang out. For example, Kelly, Tony and Candace all competed in a triathlon this June in Clear Lake, Iowa.
You can say success runs in the family, as both Whistle Stop and Neighborhood Café have been recipients of the Lee's Summit Chamber's Business of the Year
Award in recent years. Both businesses are growing, and why wouldn't they with coffee and cinnamon rolls? Growing their families in Lee's Summit has been a blessing, with kids growing up together and building their businesses together. Candace and Kelly have learned to bounce ideas off each other and give feedback, but can quickly switch from business mode to family fun.