Your Ticket to Eastern Jackson County's Premier Business Events
Chamber Signature Events are ideal for strengthening existing networks or reinvigorating old ones within the local business community.
As a member of the Lee's Summit Chamber of Commerce, you will be informed and invited to numerous events throughout the year, such as:
Ribbon Cuttings
Member to Member Meetings
Committee Meetings
Other types of events as needed
Get Engaged
Explore all that the Chamber has to offer. We're here to serve your business and help you thrive.
Become a Member
Join a network of nearly 1,000
businesses
Member Directory
When looking for a product of service, choose a Chamber member for your business or personal needs.
Calendar
Discover a variety of exclusive events designed to better your business.
Chamber News
Discover more about our community with the latest from the Chamber.
Programs
Get the most out of your membership and learn more about our programs.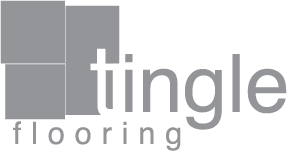 AT&T
B Positively Promoting U, Inc.
BerganKDV, LTD
Beyond Wealth Advisors
Budget Blinds of Lee's Summit
Central Bank of the Midwest
Chinnery Evans & Nail, P.C.
Citizens Bank & Trust
CommunityAmerica Credit Union
Denker Law Firm LLC
Diffactory
Digital Marketing Inc.
Door Systems Inc.
Edward Jones – Office of Joel Wilson
Farmers Insurance – Jason Langston Agency
First Federal Bank
John Knox Village
Johnny's Tavern
Julia E. Hampton, CPA, PC
KC Communications & Media Matters
KC Dumpster Company LLC
Lead Bank
Lee's Summit Medical Center
LifeGoals Strategies Group - Loesch
Longview Funeral Home & Cemetery
Midwest Property Resources
Missouri Central Credit Union
MO Assoc. of Trial Attorneys
Performance Foodservice
Republic Services
Simmons Bank
Spilker McKeone & Nelson PC
TPC Interiors, Inc.
University of Central Missouri Lee's Summit
Weed Man
Where Your Money Went